SGS Puts Safety Management and Occupational Mental Health Top of Mind at Safety & Health Expo
SGS, a leading inspection, verification, testing and certification organization, has announced that it will be present at Safety & Health Expo, which takes place on 18-20 June at ExCeL, London. At what is now one of Europe's largest health and safety events, on Stand SH2082 experts from SGS will be available to discuss how its services can help companies become more efficient, sustainable and productive.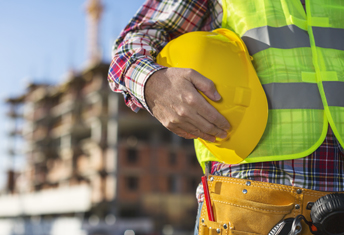 The main focus for SGS at Safety & Health Expo will be occupational mental health and wellbeing. In 2017 the Thriving at Work report made 40 recommendations for businesses, regulators, the government and the public sector, after it found one worker in six suffers from a mental illness and 300,000 people with long-term mental health problems lose their jobs every year. Furthermore, according to Mental Health First Aid England, depression, stress and anxiety are the most common causes of sickness absence, costing UK businesses around £35bn every year.
'When we think of health and safety it is usually physical protection that springs to mind', explained Kate Breslin, product manager at SGS. 'While this is obviously important, so too is the psychological wellbeing of employees. At Safety & Health Expo we will be able to demonstrate how ISO 45001:2018 sets out a framework that all UK employers, no matter what their size or vertical sector, can implement to quickly address any issues in this area. We will also be able to highlight how certification can make positive difference to how a business operates.'
ISO 45001:2018 defines a set of requirements for an occupational health and safety management system (OH&SMS) and builds on the established foundations of OHSAS 18001. It is designed to integrate with other ISO management systems standards to create an all-encompassing certification that not only protects workers from workplace related injury and ill health but also helps ensure provision of tailored in-house mental health support.
Visitors to Safety & Health Expo will also be able to find out more about a new portfolio of courses that the SGS Academy has developed in conjunction with Cognoscenti Business Psychologists Ltd, the leader in business psychology-based services. Focusing on three key levels – corporate, management and individual – the courses have been designed to help organizations be psychologically safer and more productive environments. The content of each course is based on the latest research and explains how to develop a tailored wellbeing strategy, select initiatives that complement a corporate culture and how to train employees to become more emotionally resilient and cope better with pressure.
Sharon De Mascia, managing director at Cognoscenti, commented, 'Investment in employee wellbeing is gaining momentum in the workplace and as well as improving attendance, increasing motivation levels and enhancing productivity and engagement, it significantly improves occupational mental health. A programme of courses will take place around the country, but we can also develop bespoke training that can be held at a client's premises and I'm delighted to be working closely with SGS in helping clients improve their OH&SMS strategies.'
Kate Breslin of SGS concluded, 'Health and safety ranks as one of the most important elements of an organization's operational activities. I would therefore encourage visitors to Safety & Health Expo to come along to Stand SH2082 to find out how SGS can help create safer working environments and protect employees against the possibility of injury and mental ill-health.'
For further information and to book please contact:
Freddie Wright-Jones
Business Support
t: +44 (0) 1276 697 715
For further details on either ISO 45001 or mental health and wellbeing training, please contact one of our dedicated team members.
ABOUT SGS
SGS is the world's leading inspection, verification, testing and certification company. SGS is recognized as the global benchmark for quality and integrity. With more than 97,000 employees, SGS operates a network of over 2,600 offices and laboratories around the world.