Show of Hands
Kevin Foy, personal protective equipment (PPE) certificate business enhancement product manager, has written an article for Health & Safety International magazine. He explains where safety gloves fit into an overall PPE strategy, the standards that affect their manufacture and use, and the importance of selecting the right type of garment for the job. Read an extract from the article below.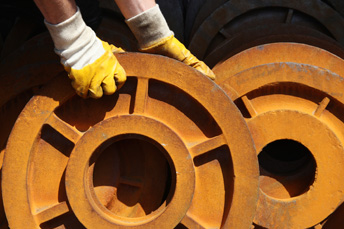 Around 22 percent of injuries to employees reported under the Reporting of Injuries, Diseases and Dangerous Occurrences Regulations 2013 (RIDDOR) were handling related, so ensuring workers are wearing the correct safety gloves is of the utmost importance and vital for avoiding injury, adhering to the correct health and safety regulations and reducing days off due to injury. This is an area that must be taken seriously, as a hand injury can negatively impact the quality of an individual's work and ability to be productive while, in a worst-case scenario, it can end a career and detract from overall quality of life.
Depending on the industry and the handling application, there are hundreds of consequences that can result in the improper or unfit for purpose safety garments. These include cuts and grazes, puncture wounds, heat burns, skin irritation from hazardous substances, chemical burns, pain from extreme hot and cold temperatures, bacteria and viruses, the loss of fingers and nails, dermatitis and other skin disorders caused by direct contact with chemicals in products and materials. It is worth remembering that even a minor cut or hand injury can lead to infection and mean lost workdays, medical expenses and more serious health problems.
Continue reading the full article here.
About SGS
SGS is the world's leading inspection, verification, testing and certification company. SGS is recognized as the global benchmark for quality and integrity. With more than 97,000 employees, SGS operates a network of over 2,600 offices and laboratories around the world.