Stand on Your Own Two Feet - Minimising the Risk of Slips Trips and Falls
Kate Breslin, UK Product Manager (OH&SMS and NHSS), has written an article for Health and Safety International magazine detailing risks associated with minor health and safety related incidents. Kate has worked within environment and health and safety systems across various industries. Read an extract from the article below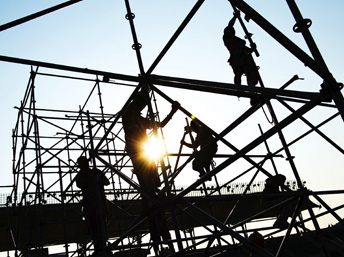 Although a common perception of health and safety legislation is that it can be excessive and onerous, it is important to remember that it exists for a very important reason – to prevent injury and loss of life. Kate looks at the processes and procedures that should be implemented to create a safer working environment and why, when it comes to slips, trips and falls, creating an active culture of reporting and prevention should be adopted.
It is with disturbing regularity that we hear or read about accidents in the workplace that could have been prevented. Anyone who thinks that the issue of health and safety at work is overplayed should consider the fact that in the 12 months to April 2018 there were 144 people killed at work, according to the Health and Safety Executive (HSE). Furthermore, there were 71,062 injuries to employees reported under the Reporting of Injuries Diseases and Dangerous Occurrence Regulations (RIDDOR), 555,000 other injuries at work and 30.7 million working days lost due to work related illness and injury.
Continue reading the full article here.