SGS Academy Celebrates Customer Outreach Award
SGS, a leading inspection, verification, testing and certification organisation, is celebrating after its SGS Academy received the prestigious Customer Outreach Award 2019 from findcourses.co.uk in recognition of its excellence in responding to enquiries.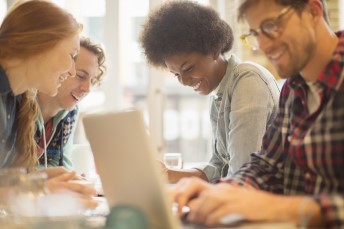 The premier national training course search provider, findcourses.co.uk, presents its annual Customer Outreach Awards following a mystery shopper exercise, which is designed to identify those organisations that are responsive to enquiries and take the time to reach out to training buyers.
220 training providers were sent an identical enquiry that included an email address, a telephone number and a request to be contacted. findcourses.co.uk did not include immediate automatic emails as responses but instead timed the response from a sales representative via telephone call or email. The average response time via phone was 25 hours and 14 minutes, and the average response time via email was 7 hours and 7 minutes. SGS smashed both of these averages by responding within 60 minutes of the initial enquiry.
'It's exceptionally important for training providers to respond to customers in a fast and effective way,' stated Sophie Austin, Site Manager at findcourses.co.uk. 'According to our UK Training Report: Industry Trends 2018, 39 per cent of training buyers expect to be contacted in under 60 minutes when they put through a new enquiry. However, in 2017 only 17 per cent of training companies met that standard. From the results of our research it's clear that SGS Academy takes this issue seriously and consistently offers training buyers a high standard of customer service.'
With the rapid expansion of corporate social media and the opportunity to instant message companies through platforms such as Facebook and Twitter, response time expectations are only set to get shorter. It's therefore vital that companies are able to respond quickly without compromising on the quality of their reply. A prompt response from a chosen training provider demonstrates a high level of attentiveness, professionalism and respect for the customer.
Upon receiving the Customer Outreach Award 2019, Emily Ness, UK Academy Manager at SGS, said, 'When customers contact us to find out more about the training and skills development opportunities that we offer, it is vital for us to be responsive and provide a personalised advisory service to meet their learning needs. This prestigious accolade from findcourses.co.uk rubber-stamps our commitment to customer service and I'm absolutely delighted that our performance in this important area of our operation has been recognised in this way.'
About SGS
SGS is the world's leading inspection, verification, testing and certification company. SGS is recognized as the global benchmark for quality and integrity. With more than 97,000 employees, SGS operates a network of over 2,600 offices and laboratories around the world.