To Test or not to Test? – That is the Question
In order to predict how a product will perform in use and specially to see if it will cause dissatisfaction in some way, producers and buyers pick samples at random and have them tested by well established methods. The results of such testing gives assurances to the buyer and seller alike that the product will give satisfaction to the eventual user, reduce returns, improve profit margins and of course meet legal requirements.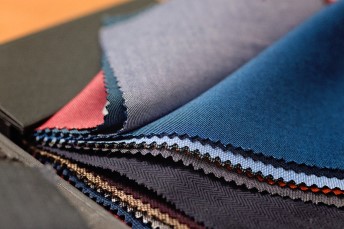 Test Methods
The methods used in such testing have been developed in the main over many years to ensure repeatability and reliability. National and international standards organisations use committees of stakeholders and specialists to produce and to improve methods, specifications and codes of practice for the benefit of the industry and the consumer.
Laboratories themselves go to great lengths to ensure that they are accredited to these national and international standards. If they are not accredited by a national body such as United Kingdom Accreditation Service (UKAS), there is always doubt about whether the laboratory is conducting the test properly or in an unbiased way.
The laboratory function
Having a laboratory function in-house can be a great asset but can be also expensive to run. Paying full time, trained staff, maintenance of equipment and documentation as well as the cost of consumables is not to be taken lightly. Only the largest operation could hope to absorb the cost of anything other than a limited laboratory function and so using a specialist outside laboratory as and when needed becomes a more viable proposition in most cases. Laboratories outside the company have another benefit such as independence.
Independence is key
Independent, accredited laboratories, such as SGS have no vested interest in the product, the buyer or the seller. To have such a vested interest, SGS could not be a truly independent body, the benefit of independence would be lost and the suspicion of bias one way or the other would always be close at hand. The SGS laboratory in Leicester is an independent laboratory and has at its disposal, trained staff, a variety of equipment, volumes of standard and legislative documents such as Statutory Instruments, European Directives and Regulations, wider test capability and strength in depth of experience in a host of national and international standards as well as the necessary detail of legal requirements such as General Product Safety, restricted substances (REACH), persistent organic pollutants (POPs), nightwear and upholstery flammability, toy safety and most recently candle safety amongst others.
The slings and arrows of outrageous fortune
There is of course a cost to testing, and there are those who would ask the question: "Can we afford this testing?"
The cost of recalling a batch of products from store or from the consumer is large and can be huge! The adverse publicity from such a recall or simply from faulty or variable quality products can be damaging to your brand. Perhaps the question is better posed as "Can we afford not to test the product?"
SGS – When you need to be sure.
For more information, please contact:
Rob Croskell BTech CText FTI
Softlines Specialist
SGS United Kingdom Ltd
t: +44 (0)1379 668625
m: +44 (0)7730 544718
About SGS
SGS is the world's leading inspection, verification, testing and certification company. SGS is recognized as the global benchmark for quality and integrity. With more than 97,000 employees, SGS operates a network of over 2,600 offices and laboratories around the world.