The ISO 50001 Revision: ISO 50001:2018
ISO 50001 was revised last year with the new version of the standard ISO 50001:2018 published on 21st August 2018. The key change to the standard has been an alignment with the High-Level Structure or Annex SL format that all standards now conform too. This means that ISO 50001:2018 fully aligns with any standard already transitioned or written to this format, e.g. ISO 9001:2015, ISO 14001:2015 or ISO 45001:2018, etc. The key benefit of this being that all standards now follow the same core clauses and requirements which makes integration much simpler.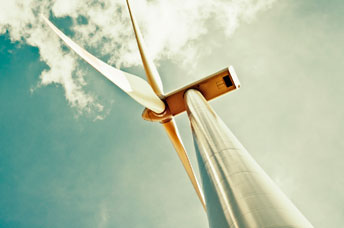 For organizations already certified to ISO 50001:2011 the transition period will be three years from the date of publication, which means that ISO 50001:2011 will be withdrawn on 21 August 2021 with all existing certificates at that point either expired or withdrawn. The International Accreditation Forum (IAF) have learned from the challenges of the ISO 9001:2015 and ISO 14001:2015 transitions and as a result have implemented a resolution (which has been adopted by UKAS) that all audits including initial, surveillance and recertification are to be conducted to the new version of the standard from 18 months from date of publication, i.e. 21 February 2020. Although this shortens the time for an organization to update your Energy Management System (EnMS), this will ensure there are no lapses in certification or difficulties to get transition audits booked.
UKAS have started conducting accreditation audits of certification bodies as of January 2019, with SGS' transition audit booked for 11 February 2019. This means we will be in a good position to be one of the earliest certification bodies able to conduct transition audits or initial audits to ISO 50001:2018.
To assist you with the transition or implement a system to the requirements of ISO 50001:2018, SGS has a number of tools available to bridge any knowledge gaps you may have with the new version of the standard including various auditor and EnMS awareness training courses. We can also offer to complete a gap analysis in advance of the transition audit, which should help identify any weaknesses against the revised standard. Most organizations find this a beneficial exercise, especially when performed early so that any identified weaknesses can be actioned in preparation for the transition or certification audit. In addition to this SGS has developed a readiness checklist, which breaks each part of the new ISO 50001:2018 requirements down by clause and analyses whether you feel you have fulfilled the key elements of the new criteria in a simple to use checklist. This is a very useful tool for any organization to measure their readiness against the requirements of ISO 50001:2018.
If you are interested in ISO 50001 certification, training, gap analysis or further information please contact:
Terry Coyle
ISO 50001 Product Manager (UK)
t: 44 (0)1276 697715
About SGS
SGS is the world's leading inspection, verification, testing and certification company. SGS is recognized as the global benchmark for quality and integrity. With more than 97,000 employees, SGS operates a network of over 2,600 offices and laboratories around the world.