Ballast Water Treatment Systems Webinar Recording
SGS recently presented a live webinar aimed at highlighting the new test method developed by the National Association of Corrosion Engineers (NACE).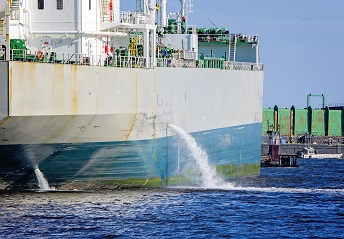 This new test is used in the accreditation procedure of ballast water treatment systems in order to determine any detrimental effects they may have on ballast tank coatings.
The presenter, John Carter – Business Development Manager for Coatings & Polymers, discussed the resolution that has been established by the International Maritime Organisation (IMO) to avoid the transfer of invasive species from one part of the world to another within the ballast tanks of ships. John navigated the audience through the webinar concluding with an in-depth Q&A session.
The webinar recording is now available and ready to watch
here
.
For further information please contact:
John Carter
Business Development Manager- Coatings and Polymers
SGS United Kingdom Ltd
m: +44 (0)7500 982550
ABOUT SGS
SGS is the world's leading inspection, verification, testing and certification company. SGS is recognised as the global benchmark for quality and integrity. With more than 95,000 employees, SGS operates a network of over 2,400 offices and laboratories around the world.