Improving Standards in the Charity Retail Sector
With the charity retail sector providing 23,000 jobs in the UK and 230,000 volunteers, the largest single group in the country, is there a need to develop the quality of operational standards across the retail network?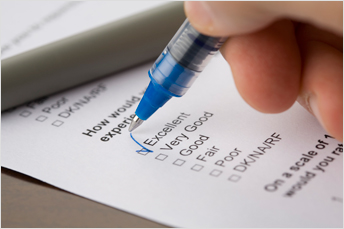 Charity shops are a vital part of generating funds for a charity, ensuring that significant benefits are brought to a wide section of the community. They are now seen as a well-established part of the high street making up around four per cent of total retail units in the UK. As the visible front of the parent charity it is important that the shops are seen to be upholding the charity's values for service users or beneficiaries, as well as for staff, volunteers or the organisation itself.
Charities will be well aware of the significant benefits that having a retail network brings. However, they are not always adequately prepared for potential detriments or risks associated with managing and running a retail operation. The outcomes may have a significant effect, either positive or negative, on operational performance, achievement of aims and objectives and meeting expectations of stakeholders. They can cover anything that could prevent a parent charity from achieving its strategies and be damaging to the charity's goals.
By developing and maintaining standards of operation for charity shops a parent charity can enhance the quality of shop culture across the network in line with good governance practices. The scope of the standards can be defined to meet specific needs of the organisation but should consider to cover core aspects for the management of the shop, the health and safety and wellbeing of its staff and volunteers, training and customer service. These standards once developed and communicated to the network can be used to help measure and celebrate success.
What can be achieved by implementing standards of operation?
Maximise effectiveness through applying good practice to address areas of potential weakness
Clearly defined structure and guidelines to drive performance above expectations
Enhance the charity's reputation by creating a culture of excellence
Protect the organisation, its resources, as well as service users and beneficiaries
Help to demonstrate to beneficiaries, funders and donors that there is a process in place that enables them to measure the charity's success in achieving its purposes
Using an external organisation to carry out an independent assessment can help measure the shop's performance against a defined set of standards. It can evaluate if the principles and practices are fully embedded in the culture of the shop and if the shop consistently achieves its goals and is pushing further development.
At SGS we have a wealth of experience in the development and delivery of tailored assessment solutions to measure success and together with our knowledge of working with charities can help you improve standards in the charity retail sector.
For further information, please contact:
Andrew Bury
Business Enhancement Solutions Development Manager
t: +44 (0)7826 878021
ABOUT SGS
SGS is the world's leading inspection, verification, testing and certification company. SGS is recognised as the global benchmark for quality and integrity. With more than 95,000 employees, SGS operates a network of over 2,400 offices and laboratories around the world.