SGS to Host Webinars on ISO 45001:2018
ISO 45001 is the world's first International standard for Occupational Health and Safety (OH&S). It promotes a safe and healthy working environment by providing a framework that allows organisations to identify and reduce their OH&S risks, reduce the potential for workplace accidents and illnesses, and improve legislative compliance.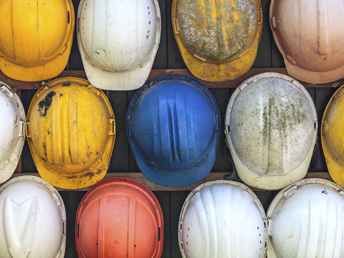 ISO 45001 aims to provide an organisation with a high-level understanding of the important issues that can affect it either positively or negatively and how it manages its OH&S responsibilities towards its workers. 
SGS will host two complimentary webinars focusing on the key requirements of the Occupational Health and Safety Management Systems (OHSMS) and the process to migration. These webinars will take place on 12 December 2018 at 9am and 3pm.
Click here to register for the webinar at 9am.
Click here to register for the webinar at 3pm.
ABOUT ISO 45001
ISO 45001 is the new international standard for an OHSMS, which is a fundamental part of an organisation's risk management strategy. Its implementation enables an organisation to protect its workforce and others under its control, comply with legal requirements and facilitate continual improvement. While it is similar to OHSAS 18001, the new ISO 45001 standard adopts the Annex SL top-level framework of all new and revised ISO management system standards.
 
The standard is a good tool in health and safety management as it attracts attention from both internal and external stakeholders to consider overall risk control strategies. It is essential in strategising and adopting an OHSMS relating to its importance to the overall performance of the organisation. ISO 45001 stipulates new requirements that need to be implemented by an organisation. It puts into consideration the organisational context, which combines internal and external factors and conditions that can affect the approach of the business when implementing health and safety requirements.
 
To learn more about this series or if you are interested in ISO 45001:2018 for your organisation, please contact:
Freddie Wright-Jones
Marketing Co-ordinator
SGS
t: +44 (0)1276 697881
ABOUT SGS
SGS is the world's leading inspection, verification, testing and certification company. SGS is recognised as the global benchmark for quality and integrity. With more than 95,000 employees, SGS operates a network of over 2,400 offices and laboratories around the world.