Energy Management Solutions take Centre Stage for SGS at EMEX 2018
SGS, the world's leading inspection, verification, testing and certification company, is using its participation at EMEX 2018 to highlight how it can help companies in all vertical sectors to benefit from more energy efficient, sustainable and high performing operations.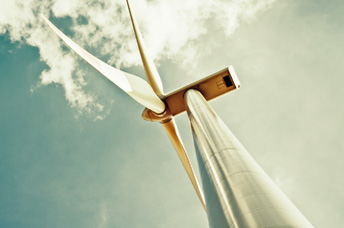 As well as demonstrating the ways it can assist with meeting the demands of certifications and standards, visitors to Stand D17 have a great opportunity to speak with experts from SGS about how the company can help them achieve their sustainability based objectives.
Standards are in a constant state of evolution and, while this should be expected - and in the vast majority of cases welcomed - keeping up with these changes can prove challenging. SGS has over 95,000 employees in a network of more than 2,400 offices and laboratories around the world so, with its global presence, it is able to keep up with developments in local, regional, national and international standards, legislation and regulation, and provides a range of services and solutions, including training, to support energy efficiency and innovation within corporate environments.
At EMEX 2018 the SGS team will be on hand to discuss how the solutions they provide can help to minimise operational costs without impacting performance. They can also help to lower energy consumption, ensure compliance with relevant legislation, reduce environmental impact and improve reputation.
Through training and knowledge provision SGS can help create a dynamic culture of learning that greatly enhances stakeholder engagement. If visitors want to find out more about meeting the demands of the Energy Savings Opportunity Scheme (ESOS) or how ISO 50001 – the internationally recognised energy management standard – meets the assessment criteria requirements of ESOS, a wide range of relevant advice will be available.
'By helping customers take ownership of building a more responsible and sustainable future, we encourage environmental responsibility and assist in developing better working and social environments,' commented Terry Coyle, ISO 50001 Product Manager at SGS. 'In addition to any financial savings, the benefits associated with Energy Management Systems certification are significant and, in a fiercely competitive economic environment, it provides a way to define a strategy that reduces operating costs and enhances customer perception. I would therefore encourage visitors to EMEX 2018 to come along to Stand D17 and talk to our personnel about how SGS can equip them with a structured process to measure energy performance, identify areas for improvement and implement positive change within their organisations.'
For more information, contact:
Heather Furby
Client Relationship Executive
SGS
t: +44 (0)1276 697634
ABOUT SGS
SGS is the world's leading inspection, verification, testing and certification company. SGS is recognised as the global benchmark for quality and integrity. With more than 95,000 employees, SGS operates a network of over 2,400 offices and laboratories around the world.