Comprehensive Automotive EMC Testing Solution with EM TEST VDS 200Q25
SGS's automotive department in Durham, has announced the recent upgrade of its 'Transient Generators' testing equipment to the EM TEST VDS 200Q25 system.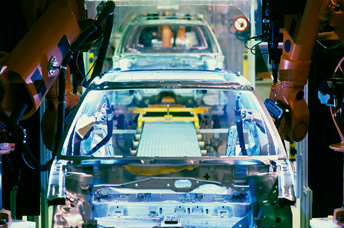 The introduction of this new equipment enhances SGS's ability to offer automotive transient and voltage wave testing to the vehicular sector.
The system operates between -15 to 60V (+/- 25 Amps) and utilises both ISO control and Autowave control software. The system works to both Directive and ISO test specifications, including:
ISO 7637
ISO 16750
SAE J1113
JASO
In addition, the system can be used to test against individual vehicle manufacturer specifications, including GM, Ford, Daimler Chrysler, Mercedes, BMW, Fiat, PSA, Renault, VW, Toyota, Tata, Volvo, Mitsubishi, NISSAN, Audi, DAF, Iveco, Jaguar, and Cummins.
The upgrade came as part of the recent GBP 104,000 investment at the site and it will keep SGS at the forefront of EMC testing solutions for the automotive sector. The company is already an appointed test laboratory for the UK Vehicle Certification Agency (VCA), providing a one-stop solution for approval, including 'e' marking, CE marking, and safety testing for Trim, Chassis, and Final (TCF) assembly.
In addition, SGS provides certification for vehicle security systems and devices, including alarms, immobilisers and tracking systems, as well as in-car entertainment systems. The company tests both Original Equipment (OE) and after-market products and components, providing a comprehensive approach to ensuring equipment destined for the automotive industry is safe and compliant. SGS also offers automotive environmental testing, including vibration, atmospheric conditions, such as salt mist, temperature and humidity, and testing for IP rating compliance.
For further information, please contact:
Zee Ellahi
UK E&E Operations/Business Development Manager
t: +44 (0) 191 377 2000
ABOUT SGS
SGS is the world's leading inspection, verification, testing and certification company. SGS is recognized as the global benchmark for quality and integrity. With more than 95,000 employees, SGS operates a network of over 2,400 offices and laboratories around the world.