SGS to Host Series of Webinars on ISO 50001:2018 Implementation
SGS will host a series of complimentary webinars discussing the implementation of effective energy management systems (EnMS) based on the newly published ISO 50001:2018 EnMS standard.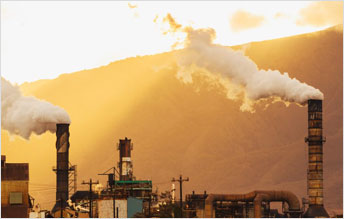 An EnMS enables organiswations to establish the systems and processes necessary to continually improve energy performance, including energy use, energy consumption and energy efficiency. Published in 2011, ISO 50001 is a proven framework for helping industrial facilities, commercial facilities and entire organisations to manage energy through the use of an EnMS. The standard is reviewed periodically to ensure it continues to meet the rapidly changing needs of energy users.
To ensures that ISO 50001 maintains a high level of compatibility with other management systems, the new revision incorporates the high level structure and common text from Annex SL that is included in ISO 9001:2015 and ISO 14001:2015. It specifies that an organisation shall determine external and internal issues, understanding the needs and expectations of interested parties. An organisation shall also determine the risks and opportunities that need to be addressed to achieve the intended outcomes of its EnMS and improve its energy performance.
This webinar series, which will be presented by experts, will begin in September and end in November, scheduled dates are:
Eric Huang, SGS Global Product Manager, Energy/Sustainability, who will present the first session, acknowledged the importance of having an EnMS in place. "The standard provides requirements for a systematic, data-driven process, focused on continually improving energy performance to significantly cut energy costs and greenhouse gas emissions, and sustain those savings over time. The popularity of ISO 50001 is expected to accelerate as an increasing number of companies integrate ISO 50001 into their corporate sustainability strategies and supplier requirements."
To learn more about these webinars, or if you are interested in ISO 50001:2018 certification for your company, please contact:
Emma Rogers
Business Support
SGS
t:
+44 (0)1276 697715
ABOUT SGS
SGS is the world's leading inspection, verification, testing and certification company. SGS is recognized as the global benchmark for quality and integrity. With more than 95,000 employees, SGS operates a network of over 2,400 offices and laboratories around the world.