Why Boosting Energy Credentials Should be top of the Finance Sector's CSR List
A key corporate social responsibility (CSR) component for any large organisation is its approach to energy management, yet the financial sector has been slow to take advantage of the internationally recognised ISO 50001 energy management system standard, say experts at the world's leading inspection, verification, testing and certification company, SGS United Kingdom Ltd (SGS).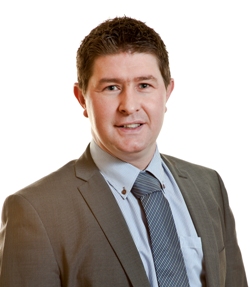 While energy usage in the finance sector is not amongst the highest in the world, it is rapidly rising – organisational operations are expanding, and the switch to digital has made a significant impact on operational energy usage.
The ISO 50001 standard is applicable to all types and sizes of organisations, irrespective of geographical, cultural or social conditions, and enables organisations to establish the systems and processes necessary to improve energy performance, including energy efficiency, use and consumption. Effective implementation and certification to ISO 50001 is particularly beneficial to the financial industry both in the current climate of increased public and consumer awareness of the effects of energy use on climate change. Organisations are increasingly considering this within their corporate social responsibility commitments and for meeting their legislative responsibilities, e.g. the Energy Saving Opportunity Scheme (ESOS).
ESOS requires all organisations in the UK of 250 employees or more, or that have an annual turnover exceeding €50 million and an annual balance sheet exceeding €43 million, to introduce independent and cost-effective energy audits. However, ISO 50001 has been identified as a route to compliance with ESOS, and accredited ISO 50001 certification, covering 100% of energy usage, is the only alternative route to ESOS compliance that will not require the involvement of an ESOS Lead Assessor.
"Demonstrating an awareness and commitment to responsibly managing energy usage in an organisation contributes positively to CSR efforts and, in customer-facing industries like finance, that counts for a lot," explains Terry Coyle, ISO 50001 Product Manager at SGS. "Stakeholders and customers are increasingly aware of the impact of large organisations' energy usage and consumption – and an accredited ISO 50001 certification demonstrates a company's commitment to improve its energy performance."
As a UKAS accredited certification company, SGS can support an organisation as it works towards certification.
"It's typical for organisations in the financial sector to have multiple operations in the UK and Europe," adds Terry. "With SGS' global reach, especially across Europe, we are ideally positioned to certify such organisations. As ESOS is derived from an EU Directive, it is likely that the same legislative requirements for an energy audit may be required across all jurisdictions that organisations operate within. Holding a group ISO 50001 certificate is the most effective method of meeting most – if not all – of these compliance requirements.
For more information, please contact:
Emma Rogers
Business Support
SGS
t: +44 (0)1276 697715
ABOUT SGS
SGS is the world's leading inspection, verification, testing and certification company. SGS is recognized as the global benchmark for quality and integrity. With more than 95,000 employees, SGS operates a network of over 2,400 offices and laboratories around the world.