SGS Launches eLearning Courses On The Medical Device Regulation (MDR) and The In Vitro Diagnostic Regulation (IVDR)
Both the Medical Device Regulation (MDR) and the In Vitro Diagnostic Medical Device Regulation (IVDR) were published in the EU Official Journal on 5 May, 2017, and formally came into force on 25 May, 2017. Medical device manufacturers have a three-year transition period for MDR while IVDR has a five-year transition period.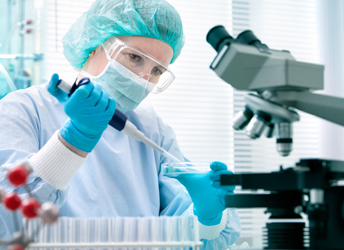 To help medical device and in vitro diagnostic device manufacturers with the complexity of the new regulations, we have developed eLearning courses introducing the key changes and implications. These courses also enable you to understand how these regulations affect your organisation.
When asked about the impact of these courses, Laurent Corbaz, SGS Global Head of Training, said: "SGS Academy strives to develop courses that bring value to our learners and their respective organisations. The development of these eLearning courses aim to deliver a comprehensive and modern approach to understand the complexity of these regulations and to equip and further improve the safety and transparency of the manufacturers and the medical devices they produce."
Course content:
An overview of the new regulation
The key changes you need to be aware of
What EU MDR and EU IVDR means in practice
Where you can find further information
A quiz to test your knowledge
Each course will provide participants with an overview of the critical changes in relation to the new regulations, along with the implementation timescales.
For more information, please contact:
SGS Academy Team
Certification and Business Enhancement
t: +44 (0) 1276 697 777
ABOUT SGS
SGS is the world's leading inspection, verification, testing and certification company. SGS is recognized as the global benchmark for quality and integrity. With more than 95,000 employees, SGS operates a network of over 2,400 offices and laboratories around the world.