SGS Accredited as Aquaculture Stewardship Council (ASC) Certification Body
Demand for seafood per capita has doubled in the last 50 years and, with the global population expected to reach nine billion by 2050, the pressure to increase supply is set to continue.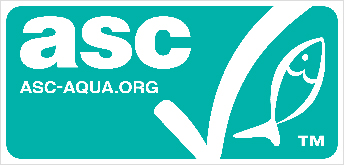 Commercial fishing is already at unsustainable levels for some species and so aquaculture must fill the gap between demand and supply. Currently, more than half of the fish consumed in the world come from aquaculture operations but, around the world, there is the capacity available to increase production to meet demand.
Founded in 2010 by the World Wildlife Fund for Nature (WWF) and the Sustainable Trade Initiative (IDH) the ASC promotes best practice relating to environmental and social impact of aquaculture operatives. It has developed, with the input of scientists, conservations groups, NGOs, producers, processors, retailers and the food service industry, a series of standards relating to twelve species of seafood, and a joint ASC-MSC standard for seaweed.
These are:
Abalone
Bivalves (clams, mussels, oysters, scallops)
Freshwater trout
Pangasius
Salmon
Shrimp
Tilapia
Seriola and cobia
The ASC established its international standards for responsible aquaculture in response to this increase in demand. They seek to address concerns over the social and environmental impact of aquaculture, while continuing to allow the growth needed to feed a rising global population.
Environmental concerns include aquaculture's impact on biodiversity, pollution, diseases, chemical and medicine use, and wild seed collection. Concerns over social impacts include the use of child labor, community interactions, indigenous people interactions and equitable working environments.
With a global network of offices and auditors in all seafood producing countries, SGS can provide independent third-party assessment against ASC standards. Successful applicants can apply to use the ASC logo on its marketing information, clearly demonstrating a commitment to responsible aquaculture and giving them access to the international market for certified seafood. To qualify, the facility must have a Chain of Custody audit and undertake a ASC Logo Licensing Agreement and/or Marketing Undertaking Agreement.
For more information, please contact:
Heather Furby
Client Relationship Executive
SGS
t: +44 (0)1276 697634
ABOUT SGS
SGS is the world's leading inspection, verification, testing and certification company. SGS is recognized as the global benchmark for quality and integrity. With more than 95,000 employees, SGS operates a network of over 2,400 offices and laboratories around the world.