ISO 45001:2018 Accreditation Awarded to SGS United Kingdom
SGS has become one of the first certification bodies to achieve United Kingdom Accreditation Service (UKAS) accreditation to certify companies to ISO 45001:2018.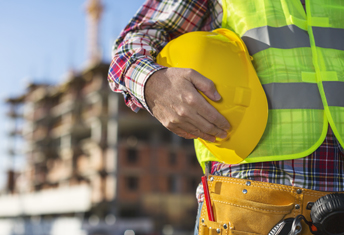 ISO 45001:2018 replaces OHSAS 18001:2007 as the globally recognised occupational health and safety management system certification standard. While it is similar to OHSAS 18001, the new ISO 45001 standard adopts the Annex SL top-level framework of all new and revised ISO management system standards.
SGS has been working with UKAS to become accredited to the new standard. UKAS commenced its migration program under ISO/IEC 17021-1:2015 shortly after the publication of the new management system standard. UKAS accredited Certification Bodies (CBs) were invited to participate in an initial tranche of migration assessments during May 2018, which included assessment of changes to CBs systems in line with the approach promoted by the International Accreditation Forum (IAF).
Organisations that are certified to OHSAS 18001:2007 remain valid until the migration deadline of 12 March, 2021. Any remaining certificates based upon OHSAS 18001:2007 will become invalid after that date.
SGS Certification and Business Enhancement Executive Vice President, Jeffrey McDonald, sees this latest accreditation as vital for SGS clients. He said: "ISO 45001:2018 is a key driver for any organisation managing occupational health and safety in the workplace. The standard sets out key requirements for managing occupational health and safety and is a tool for facilitating improvement in overall health and safety performance. We are thrilled to be one of the first CBs to receive this accreditation and will continue to support our clients with this new standard."
For more information, please contact:
Heather Furby
Client Relationship Executive
SGS
t: +44 (0)1276 697634
ABOUT SGS
SGS is the world's leading inspection, verification, testing and certification company. SGS is recognized as the global benchmark for quality and integrity. With more than 95,000 employees, SGS operates a network of over 2,400 offices and laboratories around the world.