Certification for Non-Electrical Equipment in Hazardous Locations
Equipment used in hazardous locations, such as mines, petro-chemical, pharmaceutical and food processing industries should be safe and must not create unintentional sparks.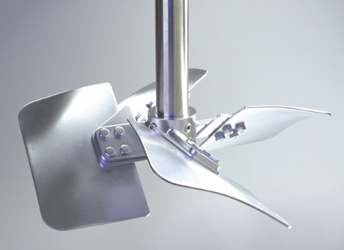 Until recently, non-electrical equipment was certified under the European EN 13463 series of standards and was therefore only applicable for areas of the world that would accept ATEX documentation. International versions, identical to the EN standards, have now been introduced, suitable for use within the world-wide IECEx certification scheme.
Non-electrical equipment describes any equipment that might have an ignition source that is not primarily of electrical origin. Equipment, including hydraulic pumps, gear boxes or crushers, whether or not using an electric motor as the power source, could, independently, create unintentional sparks or hot surfaces, primarily due to accidental frictional contact, and therefore could be a hazard.
Two international standards for non-electrical equipment have recently been introduced – ISO 80079-36 and ISO 80079-37. The IECEx scheme aims to create a globally-recognised safety certificate for all products that are used in hazardous areas. To avoid a conflict between the requirements for electrical and non-electrical equipment, ISO and IEC agreed that these standards should be developed under an ISO sub-committee of the IEC lead committee. Therefore, these standards are dual badged, being both ISO and IEC but having an ISO number. The ISO sub-committee work has created an assessment and testing standard, harmonised with the related electrical standards, to enable global certification of all products used in hazardous locations.
Non-electrical equipment is subject to different types of testing, depending on the part of the standard to which the piece is being certified. ISO 80079-36 covers the basic methods and requirements, and when certified a product is marked with the 'Ex' marking code "h".
ISO 80079-37 extends the technical requirements to include three different protection types: constructional safety (c), control of ignition sources (b) and liquid immersion (k). The marking on the equipment that utilises any of these protection types remains 'Ex h'.
Electrical protection concepts, which rely on the enclosure (flameproof 'Ex d', purged and pressurized 'Ex p' and dust exclusion 'Ex t') within the IEC 60079 series may also be utilised for non-electrical equipment.
THE SGS SOLUTION
SGS is the world's leading testing and certification specialist for equipment intended for use in explosive atmospheres. We are one of Europe's leading Notified Bodies, issuing certification in accordance with the European ATEX Directive, and internationally, we are at the forefront of the IECEx Equipment Certification Scheme, having issued more certificates than any other certification body in the world.
Our laboratories in the United Kingdom and the United States, staffed by a dedicated, highly-qualified team of engineers, can support you in the development and certification of all products used in hazardous locations. In addition to the recently added non-electrical products, SGS can provide testing to the following protection concepts for electrical equipment:
Non-sparking (n)
Flameproof (d)
Powder filled (q)
Intrinsic safety (i)
Purge and pressurised (p)
Dust exclusion (t)
Oil immersion (o)
Increased Safety (e)
Encapsulation (m)
Optical radiation (op)
We are an OSHA Nationally Recognized Testing Laboratory (NRTL) and can provide related certification for equipment intended for use in the USA and Canada.
We also provide inspection and auditing services related to the ATEX User Directive and IEC (global) standards, covering Hazardous Area Classification, Plant Inspection and Equipment Repair. Our suite of solutions can help you at any stage of the production cycle, from construction reviews, through certification, to selling it around the globe.
Our experts take an active role in the committees that formulate standards both in Europe and internationally. Working with SGS means you are not only accessing the capabilities of the world's leading testing and certification provider, you are also working with the experts who help to define the standards.
For more information, please contact:
Carolyn Featherstone
Business Development Manager, SGS
t: +44 (0) 1298 766 600
ABOUT SGS
SGS is the world's leading inspection, verification, testing and certification company. SGS is recognized as the global benchmark for quality and integrity. With more than 95,000 employees, SGS operates a network of over 2,400 offices and laboratories around the world.