SGS – Trail Blazers for the Textile Industry
The burning behaviour of textiles, whether for nightwear, day wear or furnishings, such as bedding, upholstery, curtains and carpets, is an important aspect of consumer safety and in many cases regulated here in the UK and other European countries.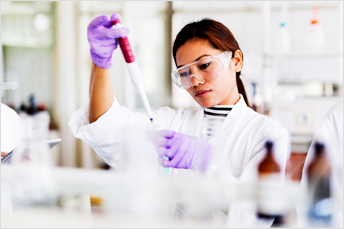 SGS's laboratory in Leicester, UK, is accredited by the United Kingdom Accreditation Service (UKAS) to conduct numerous flammability tests according to British, European and ISO standard methods, making it a leader in the field of testing the burning behaviour of textiles and related products.
Amongst the parameters measured are rate of flame spread and ease of ignition; two vital areas of burning behaviour if the risk to consumers is to be properly assessed.
Contact the experts at SGS if you need to know more about:
UK Nightwear Safety Regulations, or the equivalent Irish statute
UK Furniture and Furnishings (Fire)(Safety) Regulations or the equivalent Irish statute
The French Decree on bedding flammability
Dutch nightwear and day wear regulations
Any other regulated and non-regulated flammability tests
If you need information on flammability regulations beyond the EU such as the USA, Canada or China SGS can help too. With contacts around the globe, SGS is a one -stop-shop for all your needs.
For more information, please contact:
Rob Croskell BTech CText FTI
Softlines Specialist
SGS United Kingdom Ltd
t: +44 (0)1379 668625
m: +44 (0)7730 544718
ABOUT SGS
SGS is the world's leading inspection, verification, testing and certification company. SGS is recognised as the global benchmark for quality and integrity. With more than 95,000 employees, SGS operates a network of over 2,400 offices and laboratories around the world.