ISO 45001:2018 Certification Awarded to Hutchison Property
On 25 April, 2018, SGS certified Hutchison Property Management Company Limited (HPML), a member of CK Asset Group, against ISO 45001:2018, the world's first International Standard for Occupational Health and Safety Management System (OHSMS).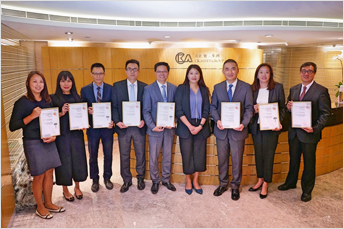 In order to enhance its OHSMS, HPML decided to introduce and implement ISO 45001. The standard is implemented to three signature buildings, namely Harbourfront Landmark (managed by Harbourfront Landmark Premium Services Limited), China Building (managed by HPML) and Rambler Crest (managed by Whampoa Property Management Limited). Their goal is to promote staff awareness on OHSMS and minimise accident rates in the workplace.
During the certification awarding ceremony, Mr. Simon So, HPML General Manager, said: "Safety and quality are essentials to HPML. As part of our corporate social responsibility initiatives and an essential component of our growth strategy, achieving OHSMS certification is an important step for us."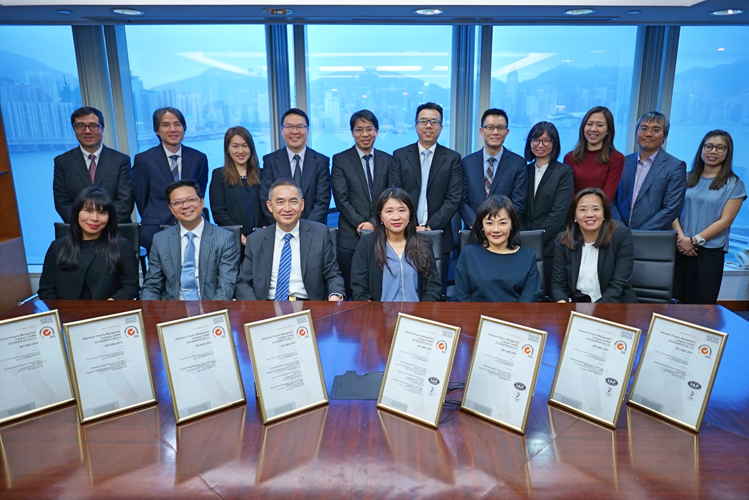 Miranda Kwan, SGS Director of Certification and Business Enhancement, added: "This certification enables HPML to demonstrate its high commitment to health and safety culture, showing a clear and proactive occupational health and safety consideration towards employees and stakeholders."
ISO 45001 will become the next global highlight, following ISO 9001 and ISO 14001. Acquiring the certification will be a prerequisite for any companies who compete in international markets.
ISO 45001 promotes a safe and healthy working environment to reduce occupational health and safety risks, prevent work-related incidents and improve legislative compliance. An OHSMS is a fundamental part of an organization's risk management strategy.
For more information please contact:
Heather Furby
Client Relationship Executive
SGS
t: +44 (0)1276 697634
ABOUT HUTCHISON PROPERTY MANAGEMENT COMPANY LIMITED (HPML)
HPML, a member of CK Asset Group, has over 30 years experience in property management and has been working closely with owners' corporations and owners' committees to provide customers with quality management services in order to maintain the reputation and value of their properties.
HPML is committed to providing quality property management services. Properties under the management of HPML have made great achievements and been recognized by different institutions and groups extensively. Over the years, their many pioneering service and technological innovations have been pivotal in bringing local companies in line with international standards.
ABOUT SGS
SGS is the world's leading inspection, verification, testing and certification company. SGS is recognized as the global benchmark for quality and integrity. With more than 95,000 employees, SGS operates a network of over 2,400 offices and laboratories around the world.