New Human Rights Awareness eLearning Course
All human beings should be born with free will, dignity and equal rights. However, discrimination, abuse, forced labor, and human trafficking continue to be widespread. Human rights violations exist in every part of the world.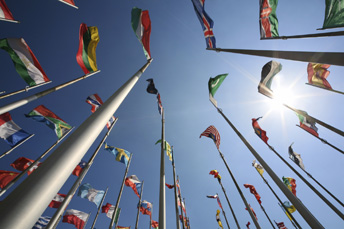 According to Amnesty International's 2017 report:
23 war crimes were committed in at least 23 countries
26 countries sent refugees back to the country where their rights were at risk
22 countries saw people killed for peacefully standing up for human rights
It is very important to understand the impact of human rights and how they affect our daily lives. Fundamental freedom and liberty belong to every global citizen, making it essential that human rights are being practiced regularly.
To assist modern organisations with human rights education, SGS Academy has developed a human rights awareness eLearning course, providing participants with an overview of the purpose and principles of human rights that are applicable universally.
The SGS human rights eLearning course covers:
Introduction to human rights
International and national standards
Child labour
Forced labour
Freedom of association/discrimination
Working hours
Health and safety
Case studies to enhance and evaluate learning
A quiz to test your knowledge
By the end of this course, learners will be able to explain the relevance of human rights, describe a range of human rights issues that organisations face, and identify the complexity of cultural differences and local factors in relation to human rights issues.
Discussing the significance of this course and the importance of human rights education, Sinziana Buliarca, SGS International Account Manager, said: "While it is difficult to believe, human rights violations are still happening today. It is our responsibility to stay educated on what these violations are and how we manage our businesses to combat them. We have created this course to do just that and provide organisations with a measurable indicator for understanding this complex subject."
For further information, please contact:
SGS Academy
t: +44 (0)1276 697 777
ABOUT SGS
SGS is the world's leading inspection, verification, testing and certification company. SGS is recognized as the global benchmark for quality and integrity. With more than 95,000 employees, SGS operates a network of over 2,400 offices and laboratories around the world.
SOURCE