Home Textiles – When You Need to be Sure – Contact SGS Leicester
SGS has been testing textile products and materials of all sorts in the United Kingdom since 1985 but we can trace our UK textile testing history back to the post-war period with London Textile Testing House, RTSA and more recently through QCI before becoming SGS in 1985. That's a pedigree few can claim. Generations of textile specialists have contributed to the collective knowledge accumulated in SGS United Kingdom Ltd.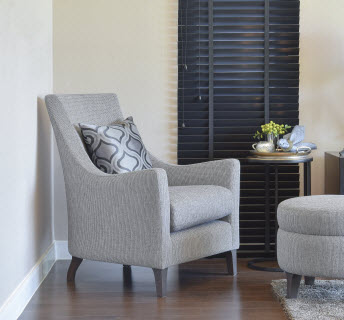 Wearable fashion and other clothing has of course been a major part of this testing, but by no means is it the whole story.
SGS' facilities in Leicester test textile materials and products for a wide variety of end uses not least of which is for decorative and functional products around the home. This includes upholstery and furnishings such as cushion covers, curtains and headrest covers (antimacassars), nursery materials like cot and pram bedding as well as table linen (napery), bed linen, towels and face cloths, tea towels, oven gloves and pot holders not to mention the humble cleaning cloth and dusters. We also test decorative accessories like candles and candle holders; assessing them for safety and cleanliness.
SGS United Kingdom's growing facilities in Leicester have the equipment and expertise to measure performance in a multitude of ways from cloth analysis and physical properties to burning behaviour and thermal insulation properties providing accurate, reliable and reproducible test results to the customer in a timely fashion and, based on a wealth of experience, provide guidance and advice to the customer when required.
The staff at Leicester are always approachable and contactable and provide the customer with a personal service which keeps the customers coming back. This we believe is the key to our success in this competitive industry and if this isn't enough; it is all backed up by an international network of laboratories and experts located in over 180 countries worldwide.
If you would like to speak to someone about testing textile products or materials whether for Home Textiles or some other purpose, whether it is for sale in the UK and EU or elsewhere around the globe give us a call and speak to someone who will be pleased to help you and who will provide sound advice; if they don't know themselves, they will find someone who does.
Rob Croskell BTech CText FTI
Softlines Specialist
SGS United Kingdom Ltd
t: +44 (0)1379 668625
m: +44 (0)7730 544718
ABOUT SGS
SGS is the world's leading inspection, verification, testing and certification company. SGS is recognized as the global benchmark for quality and integrity. With more than 95,000 employees, SGS operates a network of over 2,400 offices and laboratories around the world.