Air Liquide France Industries Receives EXCiPACT Certification from SGS
SGS, one of EXCiPACT's internationally recognised certification Bodies, has awarded EXCiPACT Good Manufacturing Practice (GMP) certificates to four Air Liquide France Industrie (ALFI) sites.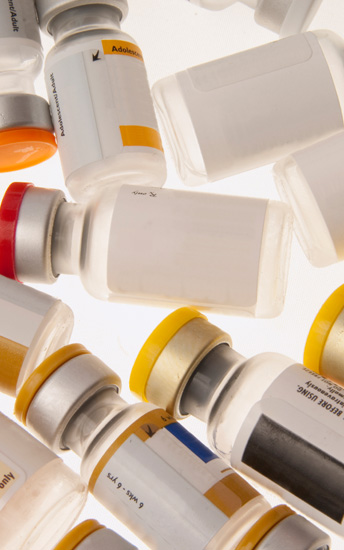 This demonstrates that ALFI manufactures pharmaceutical excipients according to the EXCiPACT Good Manufacturing Practice Certification Standard.
The certification covers:
Air Liquide France Industrie, Feyzin Activité Liquide, Feyzin: production and distribution of Phargalis liquid nitrogen and liquid oxygen
Air Liquide France Industrie, Feyzin Activité Conditionné, Feyzin: production of Phargalis 1 (nitrogen) packaged gases
Air Liquide France Industrie, Grande Synthe: production and distribution of Phargalis liquid nitrogen
Air Liquide France Industrie, Moissy-Cramayel: production and distribution of Phargalis liquid nitrogen
When asked about EXCiPACT and the significance of this certification for organisations like ALFI, Global Head of International Sales and Accounts at SGS Jeff Dowson, stated, "It is a great achievement for Air Liquide France Industries to attain this standard and reflects the hard work the company puts into meeting the demanding requirements. For SGS, it again shows our dominance in this sector with more than 65 percent of the total EXCiPACT certifications to date, reflecting the effort of our dedicated team."
EU and US pharmaceutical regulations require drug manufacturers to either conduct their own audits or commission third party physical audits of all their starting material suppliers to demonstrate GMP and/or Good Distribution Practice (GDP) compliance. The independent, high quality, third party EXCiPACT certification scheme is already helping users and suppliers to reduce their audit burden, save costs and assure quality.
For full details of all sites that have been EXCiPACT certified to date in 15 countries (including Canada, China, Belgium, France, Germany, India, Israel, Japan, Saudi Arabia, Singapore, Spain, Switzerland, The Netherlands, UK and USA) see
EXCiPACT Certificates
.
To find out more about obtaining an EXCiPACT Certificate, contact:
Jeff Dowson
Global Head International Sales and Accounts
SGS
t: +44 (0)7889 939 725
About SGS
SGS is the world's leading inspection, verification, testing and certification company. SGS is recognized as the global benchmark for quality and integrity. With more than 95,000 employees, SGS operates a network of over 2,400 offices and laboratories around the world.