SGS Launches New ISO/FDIS 45001:2018 Training Courses
The new standard for Occupational Health and Safety Management System, ISO/FDIS 45001, has been approved and the final version is due for publication in Q1 2018.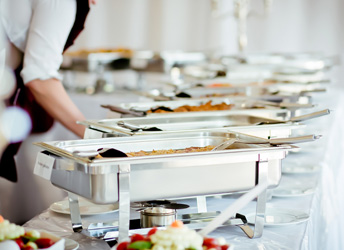 The new standard is aligned with other ISO management system standards and will replace OHSAS 18001:2007.
To help you gain a clear overview of ISO/FDIS 45001, SGS, the first certification body to have an ISO/FDIS 45001:2018 CQI/IRCA certified course, has launched two new courses delivered by qualified experts. These courses are designed to meet the needs of organisations that need to ensure compliance with the new standard and promote safety in the workplace.
New ISO/FDIS 45001:2018 training courses from SGS:
ISO/FDIS 45001:2018 – Occupational Health & Safety Management Systems – Introduction Course – no prior knowledge is required to take this one-day course. However, familiarity of Annex SL is an advantage. This introductory course provides four sessions, covering different content – from understanding Clauses 4 to 10 to identifying issues new to ISO/FDIS 45001:2018 and its similarities with OHSAS 18001:2007
ISO/FDIS 45001:2018 – Occupational Health & Safety Management Systems – Auditor Migration Course (Module 2) – a CQI/IRCA certified course. Learners need to demonstrate acceptable performance in continuous assessment and a brief written test in order to complete the course successfully. In order to meet the CQI/IRCA migration training requirements Annex SL (Module 1) must also be achieved
Upon completion of these courses, learners will be able to understand the requirements of the latest version of ISO/FDIS 45001:2018 and communicate changes in OH&S specific requirements.
To learn more about these courses and how you can enroll, download the following information:
For more information, contact:
UK Academy
t:01276 697 777
About SGS
SGS is the world's leading inspection, verification, testing and certification company. SGS is recognized as the global benchmark for quality and integrity. With more than 95,000 employees, SGS operates a network of over 2,400 offices and laboratories around the world.