What's New in FSSC 22000 Version 4.1?
At the beginning of 2017 the Food Safety System Certification (FSSC) Foundation released the latest update to its enormously successful food safety standard FSSC 22000.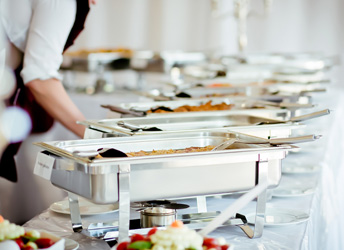 The standard was released to bring what has been an already incredibly successful food safety standard right up to date with the latest requirements set by the GFSI in their benchmarking document 7.1.
While the previous versions of the FSSC standard had been comprehensive in their content and coverage there were some areas which would no longer fully comply with the new GFSI benchmarking document.
The standard itself is comprised of three components:
ISO 22000:2005
A series of Industry Based Pre-requisite programs (PRP):
ISO/TS 22002-1 PRP on food safety – Part 1: Food manufacturing
ISO/TS 22002-2 PRP on food safety – Part 2: Catering
ISO/TS 22002-3 PRP on food safety – Part 3: Farming
ISO/TS 22002-4 PRP on food safety – Part 4: Food packaging manufacturing
ISO/TS 22002-6 PRP on food safety – Part 6: Feed and animal food production
NTA8059 PRP on food safety for transport and storage
PAS 221 PRP on food safety for food safety in retail
FSSC Additional Requirements
Flexible and straightforward
Using the globally recognised ISO 22000 as its foundation, FSSC 22000 provides a firm base from which a management system can be constructed. Complementing this with the requirements of the individual industry pre-requisite programs, as well as the additional FSSC prescribed requirements, makes the standard comprehensive but still flexible and straightforward to implement.
Additional requirements
The biggest change was within the FSSC additional requirements which has grown in number from seven to nine. However, it is not only the number but the content of the additional requirements that have changed.
Management of services
Product labeling
Food defense
Food fraud prevention
Logo use
Management of allergens (for categories C, I and K only)
Environmental monitoring (for categories C, I and K only)
Formulation of products (for sub-category DII, pet food for dogs and cats only)
Management of natural resources (for category A only)
Within these new requirements one of the biggest changes is the increased focus on food fraud and food defense. As we are all aware the number of food fraud and food defense related incidents is on the rise. Certainly, in food fraud many of these incidents do not directly impact food safety, however they do impact on public perception of the participants within the food chain. These are both important considerations and although not completely new they are more formalised than previously and have defined requirements to conduct assessments and implement control plans to manage potential threats and vulnerabilities. These will require a detailed review of certified sites' activities to determine how threats/vulnerabilities identified can be minimised or adequately managed to reduce overall risk level.
The new additional requirements present a more in-depth approach to food safety and will pose some greater challenges to already established food safety management systems.
As well as changes to the standard requirements there has been a change in the protocol regarding the conduct of the audits. The scheme now requires that at least one audit in the three-year cycle is performed unannounced. This is a completely unannounced audit with no prior warning or notification from the auditor.
The introduction of a mandatory unannounced audit will significantly change the culture around food safety, moving it from a planned annual event into something that must be truly embedded within an organisation.
As well as these changes, the scope of the scheme has also been increased to cover new areas within the food chain:
Transport and storage
Catering
Retail
These extra scopes allow the FSSC standard to be applied to the entire food chain, from farm to fork.
For sites with existing certification to FSSC it is mandatory to transition to the new standard in 2018. This can be done at a surveillance or renewal visit. If sites wish they can be certified to version 4.1 immediately.
SGS was recently accredited by UKAS to FSSC version 4.1 so we are now able to deliver accredited certification against the standard.
For more information, watch our recent webinar What's new in version 4 of FSSC 22000?
For further information, please contact:
Andrew Bury
UK Product Manager – ISO/FSSC 22000
t: +44 (0)7826 878021
About SGS
SGS is the world's leading inspection, verification, testing and certification company. SGS is recognized as the global benchmark for quality and integrity. With more than 95,000 employees, SGS operates a network of over 2,400 offices and laboratories around the world.