Defending the Food Supply Chain
Crime and terrorism – not the first words to spring to mind when one thinks about the food supply chain, but the concept of food defense, to protect against malicious acts, is becoming increasingly important.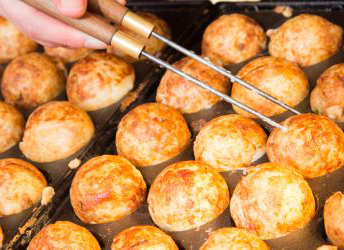 Food defense has gone through various cycles and has now reached beyond basic awareness into implementation. Regulations and standards are being developed globally to define the appropriate implementation strategies.
Food defense has made headlines around the world, in recent years:
Chemical poisoning in frozen pork
Chemical contamination of babies' powdered formula milk
Pesticide contamination in frozen foods
Intentional adulteration of food products and their ingredients have the potential to impact public health, as well damage reputations, brands and profitability.
Traditional food safety systems, based on food safety management principles such as HACCP, offer some defense against adulteration, but are not robust enough to detect or mitigate deliberate contamination in the food supply chain.
Instead, businesses and organizations must devise and implement preventive measures to protect their operations and those of their supply chains by using food defense programs and guidelines. Food defense was introduced to the Olympics at London 2012, when all food suppliers were required to implement test risk-based analysis and mitigation plans to prevent malicious contamination and terrorism. It is likely that caterers and food suppliers to Tokyo 2020 will need to do the same.
Security organizations have identified the food supply chain as a potential target for malicious, terrorist or criminal activity as it not only has the potential to reach vast populations, but is also a 'soft' target. For any single food product, the supply chain from source to table invariably involves numerous stages – farming, processing, manufacture, packaging, transportation, warehousing and retailing.
At any of these stages, interference that goes unnoticed, could have disastrous results. Food defense systems reduce the threats that exist within the supply chain. To do so, the system implemented by an organization needs to recognize the risks, introduce policies and procedures throughout the supply chain and have plans in place to deal with non-conformances, or an intentional adulteration event.
Food defence programs help to protect businesses, customers and consumers from the risk of tampering, or other malicious activities in the food supply chain. Covering all aspects of physical security, business risk evaluation, incident response, food defense and cyber security policies, a food defence program should identify vulnerabilities, assess the impact to your brand, highlight mitigation approaches and guide your organization towards full compliance with local and or international food defence requirements.
SGS will be addressing food defense within the context of Tokyo 2020, during our GFSI Breakfast Session at the Global Food Safety Conference, in Tokyo, Thursday 8 March, at 08:15.
Join us
and a panel of speakers from across government, education and research organisations specializing in food defence.
For further information, please contact:
Dr Evangelia Komitopoulou
Global Customised Solutions Manager – Food Safety & Quality, SGS
About SGS
SGS is the world's leading inspection, verification, testing and certification company. SGS is recognized as the global benchmark for quality and integrity. With more than 95,000 employees, SGS operates a network of over 2,400 offices and laboratories around the world.