Understanding the Benefits of the New ISO 9001 and ISO 14001 Management Systems Standards
ISO 9001 and ISO 14001 are the world's most commonly used standards for quality management and environmental management systems.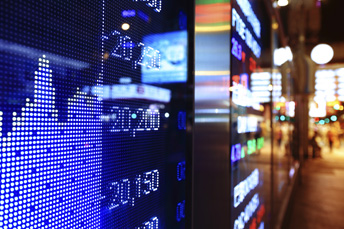 With the deadline of the new versions being implemented in 2018, what are the benefits and how can you transition with ease?
Globally, over 1.1 million ISO 9001 certificates have been issued for 'Quality Management', and nearly 350,000 ISO 14001 certificates for 'Environmental Management'. These are, by far, the most commonly used management system standards in the world. ISO 9001 currently represents 67%, and ISO 14001 21%, of all ISO management systems certificates issued globally.
Both standards were revised in September 2015. These updated versions of the standards more closely resemble modern business language and practice, reflecting both the current business environment and the needs of the user. The deadline for implementation of the new standards is September 14, 2018.
What are the Benefits?
By updating ISO 9001 and ISO 14001, businesses will see several advantages to the 2015 iterations. These include:
Greater emphasis on top management engagement and improved alignment between management systems and the strategic direction of the organization. These should be an integral part of a business' processes
The adoption of Risk Based Thinking, giving opportunities to differentiate between the various processes based on their level of importance and impact on delivering conforming products/services. This will allow focus on key priorities
Widening the concept of customers to include (in addition to the contractual customers) end-users, consumers, regulatory bodies, etc. This allows the definition and expectations of interested parties to be addressed
Adopting High-Level Structure (Annex SL), facilitating the harmonisation and integration of different management system standards
Lessening the requirements for documentation, enabling organisations to decide on what matters most to its operation and how to manage and control it in an era where automation and smart systems play an increasing role in management
What's the Feedback from Early Adopters?
According to the ISO survey 2016, released in September 2017 both ISO 9001 and ISO 14001 have witnessed strong single digit growth – of 7% and 8% respectively.
Early adopters of the 2015 versions have given us positive feedback, identifying practical improvements gained from the experience.
One business has reported the introduction of new ways of working, such as post-project debriefings. These have improved knowledge-sharing around the company, fulfilling the new standard's requirement for creating a business-wide 'change to improve' culture. Adoption of the 2015 standard has also led to the creation of a 'Business Risks and Opportunities Register', detailing all issues that may impact upon the business. This helps prioritise what will affect the business most, encouraging the identification and discussion of internal and external influences and helping to create more efficient management structures.
Another company, working in the jewellery sector, sought ISO 9001 and ISO 14001 certification because they realized it would help with sustainability and give them competitive advantage. The new versions of the standards have helped focus attention, both internally and externally, upon the core values of the business. They have used SWOT (strength, weakness, opportunity and threat) analysis to assess the company in relation to culture, corporate law adherence, technology and economic conditions.
Finally, a company in the Philippines has told us that the adoption of ISO 9001:2015 has helped them reduce losses resulting from customer dissatisfaction, when their service did not meet customer specifications or international standards. Higher customer satisfaction rates and improved trust have led to better cash flow and zero percent debt. They have also reported improved communication and employee engagement, citing the new standard as the cause of this improved work culture.
Achieving Smooth Transition?
The key to a smooth transition will be the identification of differences between current ISO standards and the 2015 versions. Gap analysis by a certification specialist, like SGS, will help to identify which areas need improvement, helping companies draw up a realistic plan for implementation.
Training on the new versions of both standards (either face to face or online) has proved to be one of the best choices companies have made to speed up the transition process and to avoid many pitfalls.
Working with businesses already accredited to ISO 9001:2015 and ISO 14001:2015, we have seen the benefits of early adoption. For companies not yet certified to latest versions of these standards, transition must be completed by September 14, 2018.
For more information, contact:
Yemisi Olutogun
Client Relationship Executive
t: +44 (0) 1276 697634
About SGS
SGS is the world's leading inspection, verification, testing and certification company. SGS is recognized as the global benchmark for quality and integrity. With more than 90,000 employees, SGS operates a network of over 2,000 offices and laboratories around the world.