Sgs and i2i Pipelines Sign a Cooperation Agreement to Deploy Smart Pigging Solutions
SGS and i2i Pipelines have signed a cooperation agreement to deploy smart pigging solutions in a wide range of industries and clients worldwide.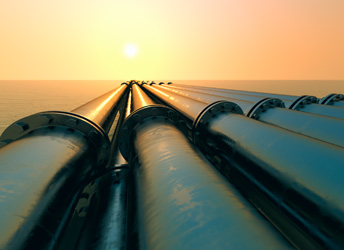 The smart pigging solutions developed by i2i aim to simplify pipeline inspections to turn it into a low risk, low cost and regular non-disruptive activity. The vision is to improve pipeline integrity management by optimising big data analytics and advances in electro-magnetic sensor technology.
By utilising i2i's technology, SGS will be able to bring to its clients a disruptive pipeline inspection technique that can be used in all mediums without negatively impacting production. The simplified inspection approach is based on regular and cost-efficient pipeline screening and monitoring that provides more frequent data than the usual in-line inspection frequency (3-7 years), as data is collected during regular cleaning operations. Furthermore, the simple operational tools reduce the risk of getting stuck within the pipeline, and can thus be used in complex pipeline geometries. Finally, like regular cleaning tools, the smart tools can be operated by local technicians, which eliminates the need for expensive foreign workforce.
"We are very pleased to establish this partnership with i2i," said François Marti, Executive Vice President Industrial at SGS. "It will enable SGS to complement our pipeline integrity service offering and enter the in-line inspection space with a disruptive approach. This will bring considerable added value to our existing clients as they will be able to increasingly entrust us with the integrity and reliability of their assets."
"The partnership with SGS provides an opportunity for i2i to benefit from the extensive SGS network, footprint and client base, and to accelerate deployment of an already successful technology. We look forward to a fruitful cooperation," said Steve Banks, CEO at i2i Pipelines.
For further information, please contact:
Thomas Meyer
Global Innovation Manager, Industrial
t: +41 78 624 56 06
About SGS
SGS is the world's leading inspection, verification, testing and certification company. SGS is recognized as the global benchmark for quality and integrity. With more than 90,000 employees, SGS operates a network of over 2,000 offices and laboratories around the world.