Potential Release of ISO 45001 by End of Q1 2018
ISO 45001 to move forward with the development of second Draft International Standard (DIS2).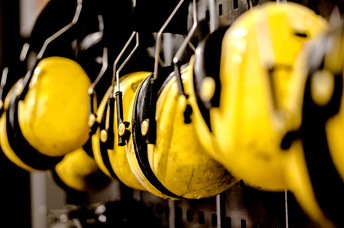 As previously reported, the ballot for the first Draft International Standard (DIS) of ISO 45001 failed to gain approval in May 2016.
The ISO 45001 project committee agreed to move forward with the development of a second Draft International Standard (DIS2) for the highly anticipated ISO 45001 standard.
The ballot was conducted throughout Q2 2017, with the final result being a vote in favor of acceptance. This process returned further comments, and the project committee subsequently convened in Malaysia in September 2017 to review these and agree the way forward.
The outcome of this meeting was a decision to proceed to a Final Draft International Standard (FDIS) and a ballot.
However, if the FDIS ballot returns a significant number of technical comments, publication of ISO 45001 may be delayed until Q3 2018.
ISO 45001 key features:
Adoption of Annex SL to share high-level structure, content, terms and definitions with the latest ISO management standards
Top management commitment
Context of the organisation
Risk-based thinking
Process approach
Consultation and worker participation
Prevention of ill-health and injury
Supplier and sub-contractor management
Future Updates
SGS continues its ongoing involvement in the development of the new standard. We will be issuing further information and updates regarding the development of ISO 45001 and its publication schedule as they become available. To ensure you are keeping up-to-date with our communications, please visit
ISO 45001 – Occupational Health and Safety Management Systems
.
For more information, please contact:
Yemisi Olutogun
Client Relationship Executive
t: +44 (0) 1276 697634
About SGS
SGS is the world's leading inspection, verification, testing and certification company. SGS is recognized as the global benchmark for quality and integrity. With more than 90,000 employees, SGS operates a network of over 2,000 offices and laboratories around the world.