Making Workplaces Safer: ISO to Unveil New Occupational Health and Safety Management Systems Standard
The need for better occupational health and safety (OH&S) standards to be employed in the workplace has never been clearer.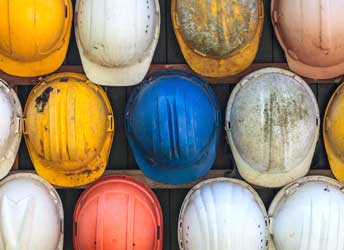 Figures collated by the International Labour Organisation estimate that work-related accidents and illnesses are costing the global economy 3.94% of Gross Domestic Product each year. In human terms, this represents around 2.3 million deaths and roughly 374 million non-fatal work-related injuries and illnesses a year.
The knock-on effects of these statistics go beyond both the individual and the business, they also affect the wider community, which has to shoulder the burden of fatalities, early retirements, lengthy staff absence and higher insurance premiums.
What can be done?
In order to Improve health and safety standards in the workplace an organisation requires a clear and determined approach to its health and safety management. Organisations need to develop and implement a clear OH&S policy that will protect their workers and other interested parties. It must have clear objectives, be focused on risk and facilitate compliance with legal and other requirements.
Currently, there is no definitive standard for OH&S available globally. The most common specification - OHSAS 18001, is currently available in 40 different versions and has been adopted in 127 countries.
The International Labour Organisation has also produced its own set of guidelines for OH&S management systems – ILO-OSH 2001 – which can be followed by those who have responsibility for OS&H management.
The World's First OHS Standard – ISO 45001
Since March 2013, the International Standards Organisation (ISO) has been working with Project committee PC283 to develop a single standard for OH&S. Building on the success and popularity of ISO 9001 for quality management and ISO 14001 for environmental management, the new standard will be aligned through the Annex SL framework.
ISO 45001 has been designed to act as a single standard to promote better OH&S management around the world. It will take into account existing national and international standards, specifications and guidelines, such as OHSAS 18001 and ILO-OSH 2001, making it the first international standard for OS&H.
ISO 45001 will incorporate new concepts on OH&S management, helping to strengthen both leadership, management of risk and worker involvement. It is anticipated that the new standard will reduce the potential for risks to both the employee and the employer, by reducing the cost of lost work days and regulatory action that can result from poor OH&S management.
ISO 45001 can be applied by any organisation regardless of its size and the nature of their work. An organisation implementing ISO 45001 needs to:
Develop and implement effective OHS policies and objectives
Implement processes that reflect the organisation's context and help them manage risk.
Implement processes for managing compliance with applicable legal and other requirements
Manage operational risk within the workplace by identifying hazards and implementing effective controls.
Implement processes for managing subcontractors and suppliers
Introduce monitoring and measuring processes that facilitate continual improvements through involvement of the workforce in OHS matters
The final stages of development will be a period during which a Final Draft International Standard (FDIS) ballot will be issued and a ballot of the project committee. Should there be no significant comments or objections to the FDIS, ISO 45001 will be published in the first quarter of 2018. If a significant number of technical comments are received, publication may be put back to the third quarter of 2018.
Migration from OHSAS 18001 to ISO 45001?
It is expected that OHSAS 18001 will be withdrawn after a period of three years from publication of ISO 45001. Any organisation that is currently certificated to OHSAS 18001 will have three-years to migrate to the new standard.
The key to a smooth migration from OHSAS 18001 to ISO 45001 will be the identification of differences between the two standards. As the world's leading testing, inspection and certification company, SGS can help your business smoothly migrate to the new standard.
Effective implementation of the standard will help you protect your assets and improve your business.
For further information, please contact:
Carl Deaves
UK Technical and Accreditational Manager /
Global Product Manager - OHSMS
t: +44 (0)151 350 6756
About SGS
SGS is the world's leading inspection, verification, testing and certification company. SGS is recognized as the global benchmark for quality and integrity. With more than 90,000 employees, SGS operates a network of over 2,000 offices and laboratories around the world.