SGS Urges EMEX Visitors to Improve Energy Performance and to Think About ESOS Compliance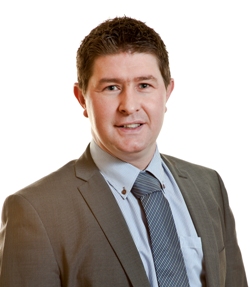 SGS, the world's leading inspection, verification, testing and certification company, will attend this year's Energy Management Exhibition (EMEX) on 22-23 November, providing visitors with information about the ISO 50001 energy management system (EnMS) standard and its benefit to organisations of all sizes and sectors.
Organisations are becoming increasingly proactive in measuring and managing energy performance – in fact, the ISO 50001 standard has experienced a 69% increase in certifications in 2016 compared to 2015.
ISO 50001 equips organisations with a structured process to help a business measure its energy performance, identify areas for improvement and implement positive change.
Terry Coyle, ISO 50001 Product Manager at SGS, explains: "Embedding an energy management system that is compliant with the requirements of ISO 50001 is of great benefit to organisations, regardless of their size or industry."
"It provides a competitive advantage; if a business is more energy efficient that positively impacts on its profitably. It also confirms an organisation's credentials for being a sustainable business, and at SGS we've also observed a marked increase in requirements for ISO 50001 in business tenders."
An additional benefit of ISO 50001 is its ability to fast-track an organisation's compliance for the Energy Saving Opportunity Scheme (ESOS); a legislation whereby all large organisations of over 250 people - or with an annual turnover exceeding €50 million and an annual balance sheet exceeding €43 million - are mandated to comply with the ESOS scheme.
Ordinarily a large organisation must be audited every four years under the ESOS legislation, however by holding an ISO 50001 certification that covers 100% of all energy use a company is deemed to be compliant.
ISO 50001 is currently undergoing a revision with expected publication by the end of 2018. This will align ISO 50001 fully with the current High Level Structure (HLS), Annex SL, and will therefore integrate seamlessly with other ISO certifications, such as the 9001 quality management system and the 14001 environmental management system.
The Energy Management Exhibition will take place on 22-23 November 2017 at ExCel London. It will showcase the latest technology and energy efficiency strategies available today, and will also play host to a wide variety of industry experts and seminars.
Find out more or Register to attend >
Visit the SGS energy team at EMEX on stand D17, or for more information about the ISO 50001 contact:
SGS United Kingdom Ltd
t: +44 (0)800 900 094
www.sgs.co.uk
ABOUT SGS
SGS is the world's leading inspection, verification, testing and certification company. SGS is recognized as the global benchmark for quality and integrity. With more than 90,000 employees, SGS operates a network of over 2,000 offices and laboratories around the world.