SGS Celebrates World Standards Day 2017: Standards Make Cities Smarter
14 October marks the 47th annual World Standards Day, focusing on how standards make cities smarter.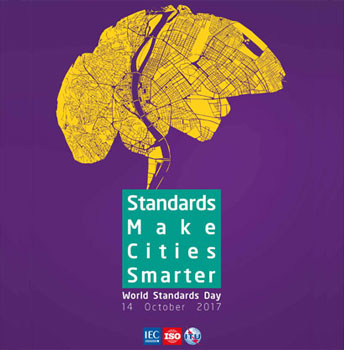 An initiative of the World Standards Cooperation (WSC) since 1970, members of International Electrotechnical Commission (IEC), International Organisation for Standardisation (ISO) and International Telecommunication Union (ITU), celebrate World Standards Day. The event pays tribute to the work of thousands of worldwide experts who dedicate their time and expertise to the development of international standards. The theme for World Standards Day 2017 is "Standards make cities smarter".
The main goal of standardisation is to make life easier and safer, ensure transparency, build continuous improvement across industries, and sustain efficiency and effectiveness. Standards speak to the diversity of our interconnected world, introducing uniformity to ensure that we are working towards the same goals.
This year's celebration highlights how standardisation makes our cities smarter and how different international standards contribute to the growth and development of different sectors. For example, standards help to ensure:
Easier and more convenient transportation
A booming economy, easing trade across countries
Clearer communication
Improved information access with advanced Information Technology
Energy efficient buildings and renewable sources of energy
Improved waste management
Deepak Mistry, SGS Global Marketing Head of Certification and Business Enhancement, said: "As the world's leading inspection, verification, testing, and certification company, SGS is very proud to be in partnership with international organisations, building a better and smarter world by ensuring that standards are implemented effectively."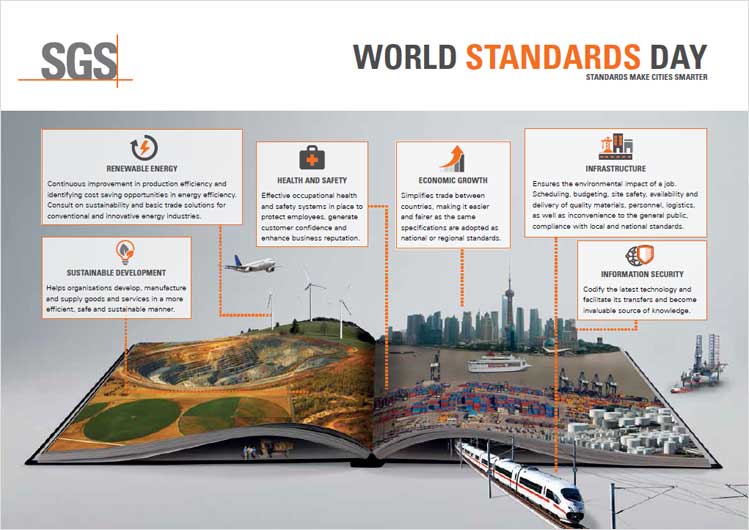 For further information please contact:
Lesley Pilbeam
Marketing Manager
t: +44 (0)1276 697670
About SGS
SGS is the world's leading inspection, verification, testing and certification company. SGS is recognized as the global benchmark for quality and integrity. With more than 90,000 employees, SGS operates a network of over 2,000 offices and laboratories around the world.