Supply Chain Risk Management & FSMA FSVP Compliance
With the arrival of the first Foreign Supplier Verification Program (FSVP) compliance date on May 30, there is a lot of anticipation as to what will be FDA's position with regards to some of the common practices undertaken by US importers to safeguard the food imported from their foreign suppliers.
While FDA has adopted the approach of educate to regulate, non-compliance is a serious issue that needs to be addressed by importers by all means.
In all our webinars and communications to clients, the key message has been that compliance to FSVP requires serious effort, and in some cases a shift in the way importers conduct their business. But how much effort are we talking about? FSVP is a pragmatic rule that addresses food safety from the importer's viewpoint. The main requirements are focused on having an effective risk management process in addition to supplier evaluation/re-evaluation, verification and approval processes. Qualified individuals should perform certain tasks, and records must be maintained for corrective actions and other activities.
Risk Factors
With the complexity of today's supply chains, importers should consider multiple factors to determine the risk level associated with the specific food they're importing into the country. Here are some of the main criteria to consider. Although this is not meant to be an exhaustive list, it does provide an insight to risk factors that may or may not be on the mind of importers: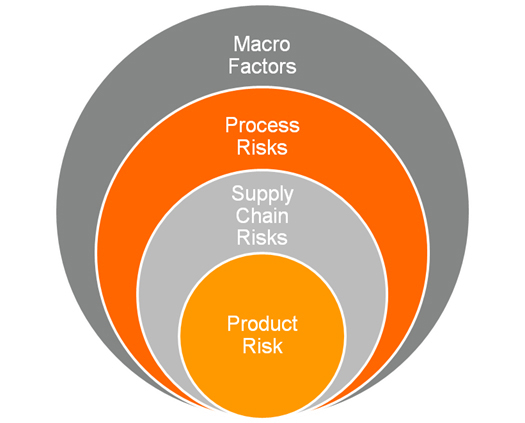 Figure 1. Risk factors with the potential to impact importers and FSVP compliance
The inherent food safety hazards associated with the food (known or reasonably foreseeable): biological, chemical, physical. Also, recall history associated with the food item, history of breakouts associated with the food category, etc.
The depth of the supply chain of the specific product – number of suppliers involved, complexity of the supply chain, supplier manufacturing details, supplier history, supplier compliance with local and international regulations and standards
Risk associated with processes involved in producing, packaging, transporting and storage of the food
Macro factors – including the political situation in supplier's country, regional incidents such as radioactive incidents or natural disasters, also the way rule of law is applied in the supplier's country, local food culture, etc.
Verification Activities
Remember that one size does not fit all. You may also decide that several verification activities are appropriate to ensure a hazard is being properly controlled. Whatever verification activity(ies) you choose however, you should document your justification for its suitability.
Verification activities could be:
Onsite audit – which is also a default verification activity when a hazard in a raw material or other ingredient will be controlled by the supplier, and is one for which there is a reasonable probability that exposure to the hazard will result in serious adverse health consequences
Sampling and testing of food
Review of the supplier's relevant food safety records
Other appropriate supplier verification activities (such as inspections)
Determining verification activities – and analyzing inherent, supplier, process and macro factors however could prove to be very challenging when dealing with multiple geographies and regulatory requirements, as well as tracking regulatory data related to specific ingredients. First, importers must ensure that they have proper mechanisms in place for tracking (and mapping) regulatory requirements and then monitor the regulatory world for any changes in those requirements.
As for assessing supply chain risks, it starts by defining the supply chain. Accessing data beyond brokers and reaching the actual manufacturing and processing sites can be a challenge. But early adopters of the rule have demonstrated that technology can be of great help in gathering supplier data, mapping the supply chain and managing it on an ongoing basis. An effective supply chain management technology could prove to be helpful if it could be used to gather product and supplier data, automate the supplier approval process and manage supply chain management documentation from the actual facility.
Finally, process risks and macro risks can be integrated in the above steps, thus making the risk assessment process a more comprehensive exercise.
For the complete range of SGS services and support visit SGS Food Safety.
For more information contact:
Hank Karayan
Global FSMA Program Director
t: +1 514 402 5810
About SGS
SGS is the world's leading inspection, verification, testing and certification company. SGS is recognized as the global benchmark for quality and integrity. With more than 90,000 employees, SGS operates a network of over 2,000 offices and laboratories around the world.