Product Recall Trends in Softlines: Q1 2017
Hooded sweatshirts account for a 67% jump in softlines product recalls in the USA in Q1 2017. Chief among the risks associated with these items were choking and laceration.
In the EU, softlines recalls dropped 36% in Q1 2017, reflecting a significant decrease in clothing, textile and fashion item recalls. However, PPE recalls were up 360% and jewelry 100%.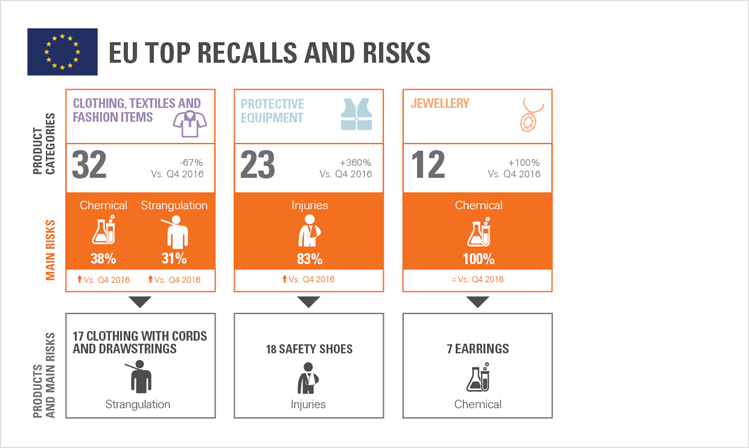 Download the full infographic to learn more >
Product Recall Trends provides a quarterly overview of the top recalled product categories and products, and the main associated risks, in the EU and the USA.
See more product recall trends:
ABOUT SGS
SGS is the world's leading inspection, verification, testing and certification company. SGS is recognized as the global benchmark for quality and integrity. With more than 90,000 employees, SGS operates a network of over 2,000 offices and laboratories around the world.