EU RAPEX Annual Report 2015: Chemical Risk is the Most Notified Type of Risk
SAFE

GUARDS

| Consumer Products
RAPEX is the EU Commission rapid alert system for dangerous products recalled in the EU. In 2015, 2072 products posing risk to consumers' health and safety were reported through the RAPEX.
In 2015, chemical risk was for the first time since the creation of the Rapex  the most notified type of risk (See Graph 1), showing a focus from the market surveillance authorities on dangerous and unauthorized chemicals in consumer products.
37% of the notifications signaling a chemical risk were related to toys, and in particular toys containing phthalates. 20% were related to fashion jewelleries containing heavy metals such as lead and nickel. (See Graph 2)
Graph 1 – Five most common notified type of risk compared to other risks in 2015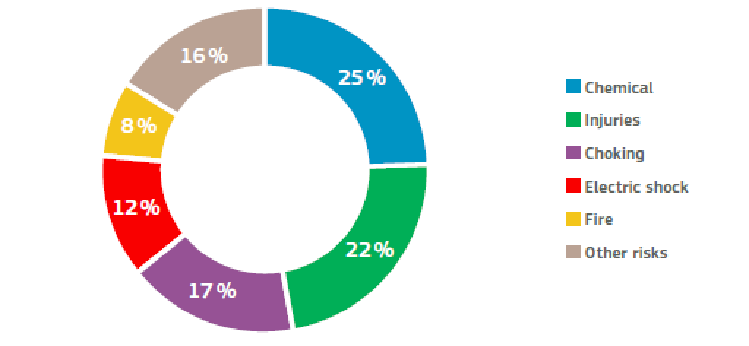 Graph 2 – Notifications in 2015 signalling a chemical risk by product category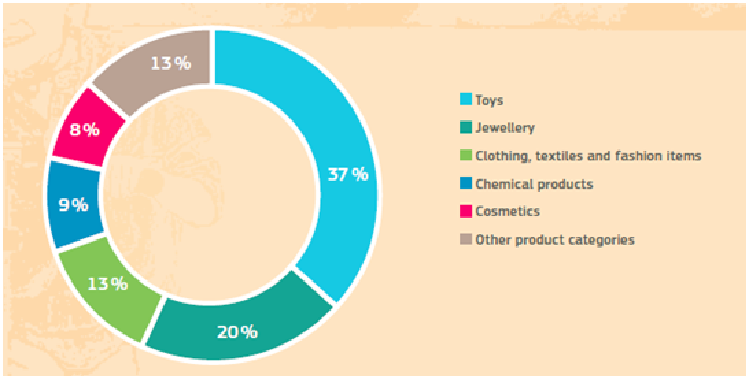 "Toys" remain the most notified product category again in 2015 (27%), due to the high safety requirements children's products are submitted to.
"Clothing, textiles and fashion items" is the second most notified product category (17%). (See Graph 3).
Graph 3 – Most common notified product categories compared to other categories in 2015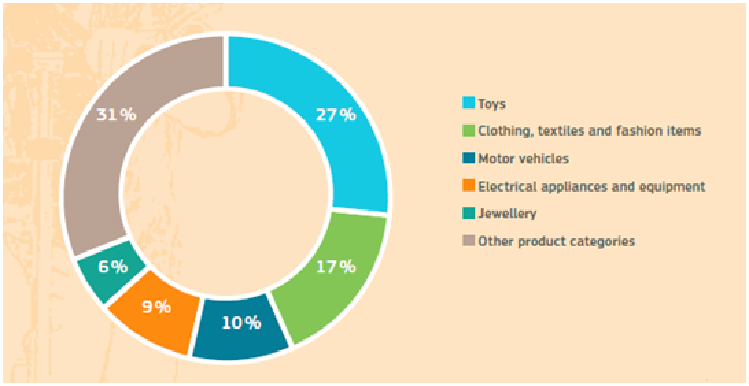 Source : RAPEX Statistics and reports; the Directorate-General for Health and Consumers of the European Commission
In a drive to ensure maximum possible circulation and awareness of this information and to promote product safety to clients, the SGS "Product Recalls" publication summarises the notifications of unsafe consumer products in the European, US and the Australian markets. Products Recalls is included in the SafeGuards e.mailing twice per month.
For enquiries, please contact:
Frederique  Lorber
Knowledge Management Project Coordinator
t: +33 4 42 61 64 42
Stay on top of regulatory changes within your industry: subscribe to SafeGuardS!
About SGS
SGS is the world's leading inspection, verification, testing and certification company. SGS is recognized as the global benchmark for quality and integrity. With more than 85,000 employees, SGS operates a network of over 1,800 offices and laboratories around the world.