Business Relocations Specialists Harrow Green Achieve Customer Service Excellence with the Help of SGS United Kingdom Ltd
In December 2014 Harrow Green achieved Customer Service Excellence (CSE), the government-developed standard for driving customer-focused change within organisations.

Harrow Green is the market leader in UK commercial relocations ‒ the physical movement of office furniture and equipment within and between a building or a new site. The company serves a diverse range of customers, including large corporates, local businesses and a wide range of public sector bodies, such as libraries, universities and health trusts.
"We were keen to drive customer-focused change through all our services," says David Holmes, Group Quality and Compliance Manager.
"We want to make a tangible difference to our customers by encouraging all of us to focus on customers' individual needs and preferences. We want to stand out from our competitors in this key area."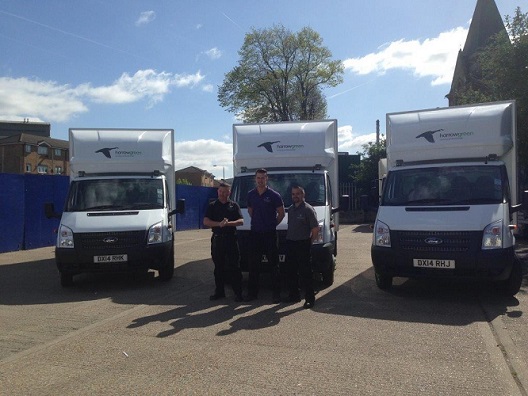 This is something Harrow Green are already doing says SGS CSE Assessor Tom Banks, "One event that formed part of the onsite assessment was a visit to the headquarters of an international bank ‒ one of Harrow Green's long-standing clients. A particularly impressive feature of this was the professional and courteously friendly relationship between the clients and Harrow Green's onsite manager; both parties referred spontaneously to the 'partnership'.  It is clear from other comments gathered by the Customer Satisfaction Survey that the quality of interaction between clients and Harrow Green staff is an aspect of the service that is particularly valued."
Harrow Green started work for CSE at the end of 2013, and submitted initial self-assessment details in the middle of 2014. They chose SGS to help based on previous experience.
"The self-assessment highlighted the need for a more practical and participative approach to certification rather than simply a paper trail audit. SGS helped us achieve this and then continued with a pre-audit visit," says David Holmes.
Following certification, Harrow Green is undertaking a root and branch review of customer communications having identified that excellent service in itself is only part of the picture.
"CSE gives us Excellence Plus," says David Holmes. "Being 'easy to work with and do business with' are important too. This has a big impact on customer loyalty. The lessons learnt and the continued scrutiny at future assessments with SGS will help us to stay more than fit for purpose."