Seawater and Sediment Analysis
Seawater and sediment analysis from SGS – an extensive range of techniques for hydrocarbon analysis, including fingerprinting oil spills, hydrocarbon analysis of environmental samples and pre-drilling baseline studies.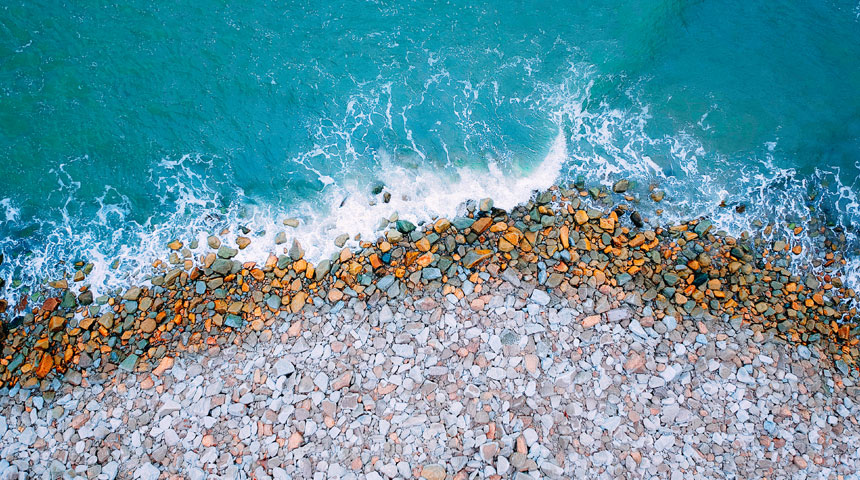 When it comes to hydrocarbons in the marine environment, you need highly specialised testing and reliable results. We offer an extensive range of techniques for hydrocarbon analysis of environmental samples, including seawater analysis and sediment analysis. These include monitoring baseline hydrocarbon levels, post-drilling or pre-drilling baseline studies, abandonment surveys of cutting piles, and fingerprinting oil spills.
Why choose seawater and sediment analysis from SGS?
We can help you:
Determine total hydrocarbon content to part per billion (ppb) levels through ultraviolet fluorescence (UVF) screening
Identify and quantify aromatic compounds (PAHs) using gas chromatography-mass spectrometry (GC-MS)
Determine and measure aliphatic compounds and base oil content through gas chromatography flame ionization detectors (GC-FID)
Identify and quantify volatile organic compounds (VOCs), including benzene, toluene, ethylbenzene and xylenes (BTEXs), using purge and trap GC-MS
Determine the source of accidental or deliberate oil discharge, using our GC-MS oil fingerprinting techniques
Expert seawater and sediment analysis from a leading environmental testing corporation

As a world-leading provider of both sediment analysis and seawater analysis, we provide you with the technical and regulatory expertise you need. With our unique global network, we can plan and execute inshore and offshore surveys worldwide. We also offer you a consultancy service to review third-party chromatography and mass spectrometry data, providing expert opinion on the source of the product provided.
We provide fully interpretative reports of all the data obtained from the analysis of seawater and sediment samples.
We can also offer a range of additional techniques, such as:
Total organic carbon (TOC) testing
Metals analysis in water or sediment samples by inductively coupled plasma optical emission spectrometry (ICP-OES) and ICP-mass spectrometry (ICP-MS)
Particle size distribution of sediments by sieving and sedimentation or laser diffraction
Analysis of suspended solids
pH analysis
Analysis of anions – typically nitrates, phosphates and carbonates/bicarbonates
Phenol, nitrogen and dissolved oxygen content
Basic oxygen demand (BOD)
Chemical oxygen demand (COD)
Organic content by loss on ignition
Radioactive metal content, including lead and cesium
Analysis of benthic microfauna
To discuss how our seawater and sediment analysis can help you, contact us today.