SGS Marine Coatings Testing
Maximise the performance of your marine coatings.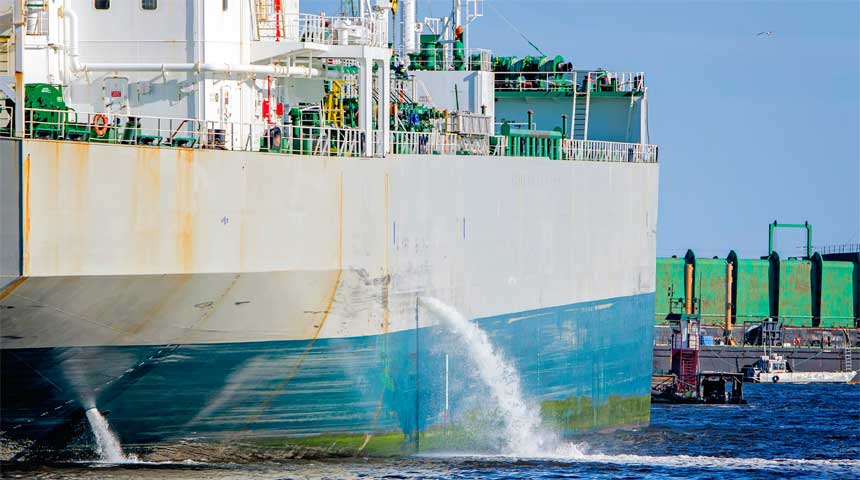 Shipping moves over 80 percent of the world's commodities. Concerns about costs and effects on the environment often make it preferable to air transport, particularly when moving heavy goods such as automobiles.
The demand for fuel saving and low emissions coatings has driven the growth of the marine coatings market, which is expected to be worth USD 10.4 billion by 2019 and USD 15 billion by 2024. Today, new coatings, with ever changing compositions, are being developed. These will require customised testing and analysis.
Protective Coatings
Protective coatings are essential for ease of maintenance and keeping ships in good condition. In order to maximise the effectiveness of coatings, it is important to improve the quality of coating application at ship construction stage. Thus, the International Maritime Organisation (IMO) adopted its Performance Standard for Protective Coatings (PSPC) on 8 December 2006 at MSC82. PSPC was made mandatory by the amended SOLAS Reg.3.2 of Chapter II-1 adopted by IMO at the same time.
The PSPC standards set out a target useful coating life of 15 years, over which the coating is intended to remain in GOOD condition from initial coating application.
How SGS Can Help
We have the expertise to help you ensure the continuous performance of your marine coatings, from qualifying the most appropriate product to ensuring correct application and testing. We will help you to reduce risks, decrease costs and shorten time to market, while ensuring that your coatings meet relevant standards and specifications. Our extensive experience with paints, polymers and metallic coatings, coupled with the latest technology, allows us to provide the highest level of service.
IMO PSPC Testing
We offer IMO PSPC testing to coating manufacturers, ship owners and shipyards. We have worked with bespoke equipment managers to obtain specialist equipment that is required for this testing and is not readily available. We are accredited by the major class societies to perform all relevant prequalification tests of coating systems required by IMO PSPC resolution MSC 215(88) for Ballast Tank Coatings and MSC 288(87) for Cargo Oil Tank Coatings.
PSPC Resolution MSC 215(88) Ballast Tank Coatings
SGS performs a number of tests to ensure compliance:
Wave motion – ballast tank simulator: simulates the various conditions found within a ballast tank during movement at sea and when docked
Condensation chamber test ISO 6270: simulates the high humidity found within ballast tanks
Heat stability: simulates boundary plating between a heated bunker tank and a ballast tank
Crossover testing: shipbuilders reserve the right to use different manufacturers' primers with approved topcoats. We test the compatibility of combined systems
PSPC Resolution MSC 288(87) Cargo Oil Tank Coatings
SGS performs a number of tests to ensure compliance:
Immersion testing: simulates the various chemicals found within a cargo oil tank
Gas phase testing: simulates the high humidity gases found within cargo oil tanks
Assessments and Reporting
Following exposure, we conduct assessments and produce bespoke reports. We will:
Assess the surface
Measure corrosion creep and cathode disbondment
Compare the adhesion to unexposed references
Identify products (FT-IR finger, density and weight solids)
Our new QiiQ remote witnessing tool allows you to avoid the expense of travelling to our laboratory to witness testing.
Contact an expert for more information.