ISO 50001 Energy Management System Training
SGS offers a variety of training courses to help you ensure that your organisation is effectively managing energy consumption, reducing greenhouse gas emissions and realising cost savings.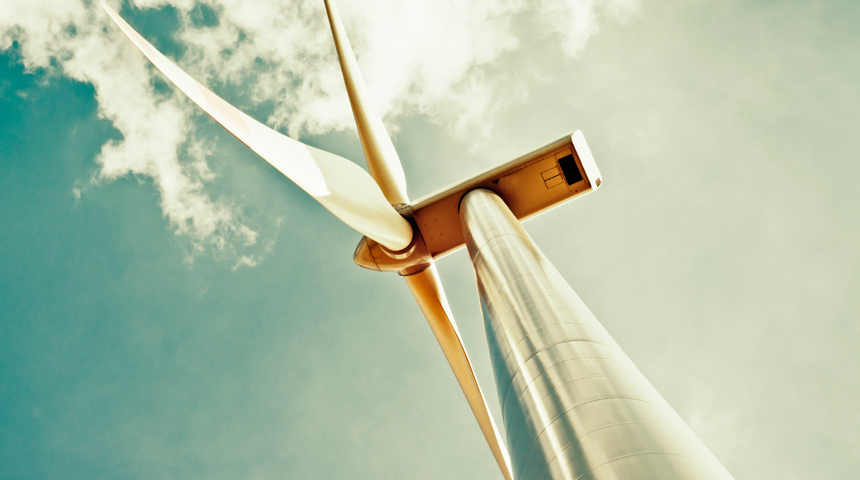 The latest version of the energy management system (EnMS) standard, ISO 50001:2018, was published on 21 August, 2018. This new version includes the incorporation of a high-level structure, identical core text, and common terms and definitions, thereby ensuring a high level of compatibility with other management system standards.
Contact a specialist training advisor to learn more.
Our Training Courses
We offer training solutions in a variety of delivery formats to suit your individual requirements. You can join your industry peers in face to face public courses, or schedule in-house courses designed to meet the specific needs of your organisation.
ISO 50001:2018 Awareness Training Course - 1 day
This course provides participants with an overview of the purpose and requirements of ISO 50001:2018 as a tool for the management of energy and improvement of energy performance. It is useful as an introduction for anyone involved in the development, implementation or management of an ISO 50001 system.
Delivery method: Public & in-house
ISO 50001:2018 Senior Management Briefing – 2 hours, plus Q&A
This short on-site seminar is essential for management teams to understand their roles and responsibilities in line with ISO 50001 requirements and legal obligations, as well as to gain an appreciation of how the new Standard will impact their organisation.
Delivery method: In-house
ISO 50001:2018 Internal Auditor Course – 2 days
Participants who attend this course gain the knowledge and skills needed to assess and report on the conformance and effective implementation of an energy management system in accordance with ISO 19011.
Delivery method: Public & in-house
ISO 50001:2018 Transition Course – 1 day
The purpose of this course is to equip participants with an understanding of the differences between ISO 50001:2012 and ISO 50001:2018, for anyone involved in the changes arising as a result of transitioning to the new version of the standard.
Delivery method: Public & in-house
Moving from ESOS to ISO 50001:2018 – ½ day
Participants who complete this training will understand how to integrate energy consumption and energy efficiencies gleaned from ESOS audits into an ISO 50001 energy management system, ensuring energy saving opportunities are continually planned, implemented and checked to drive ultimate efficiency through continual improvement.
Delivery method: In-house
ISO 50001:2018 Lead Auditor Course – 5 days
Designed to equip participants with the knowledge and skills required to perform consultancy or second and third party audits of EnMS against 50001:2018 in accordance with ISO 19011 and ISO 17021. This course is accredited by the Chartered Quality Institute (CQI) and the International Register of Certificated Auditors (IRCA). Delegates are required to have an understanding of energy management principles prior to attending this course.
Delivery method: Public & in-house
ISO 50001:2018 Lead Auditor Conversion Course – 3 days
This course is designed to provide auditors with experience in other management systems, such as ISO 9001 or ISO 14001, with the knowledge of ISO 50001:2018 principles lead auditor skills in line with energy management system requirements.
Delivery method: In-house
Energy Institute Level 1 – Certificate in Energy Management Essentials – 5 days
A comprehensive 5-day course providing a practical overview of energy management fundamentals. This course is delivered in partnership with the Energy Institute, and provides delegates with the essential knowledge and skills required to save energy, reduce operational costs, reduce carbon emissions, comply with legislation and meet your organisation's environmental goals. This course is also available as a 60-hour online course.
Delivery method: Public, in-house & eLearning
Energy institute Level 2 – Energy Management Professional Qualification
This modular 200-hour online course is provided in partnership with the Energy Institute and is aimed at professionals with at least two years relevant experience in energy management or related areas. The course covers the essential technical theory, as well as providing an in-depth understanding of the managerial and commercial aspects of an energy management role. Based on their background and experience, participants are able to select their preferred modules from a wide range of topic areas.
Delivery method: eLearning
Why SGS?
The SGS Academy provides training solutions to help organisations improve personal competence and skills, enable sustainable business development and gain a competitive advantage. With expert trainers who are experienced practitioners in their field, our training moves beyond theory, providing valuable real-world insights as well as recognised CQI/IRCA qualifications.
Learn more about our courses >
Alternatively if you would prefer to talk to a specialist?
Call: 01276 697 715