Cost-effective and Sustainable Energy Management with ISO 50001
The ISO 50001 Energy Management Systems (EnMS) standard is a proven framework, helping industrial facilities, commercial facilities, or entire organizations to manage energy – including all aspects of energy use.
This white paper outlines the key changes in the new ISO 50001:2018 Energy Management System standard and its requirements. It aims to give an overview of the new standard and to discuss the benefits of transitioning to the latest standard.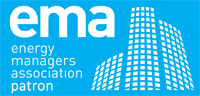 SGS has become a Corporate Patron of the Energy Managers Association (EMA). Through this formal alignment, SGS and the EMA aim to work together to raise the profile of energy management throughout the business world.